Atlas Organization founder Jonathan D.T. Ward joins 'Cavuto: Coast to Coast' to discuss the Biden administrations controversial decision to send key cabinet members to China.
Secretary of Commerce Gina Raimondo said U.S. companies are complaining to her that China is becoming "uninvestable" because of the Chinese government's fines, raids and other actions against American firms that have made it too risky to do business in the world's second-largest economy.
Raimondo is in the midst of a trip to China aimed at boosting trade and tourism ties between the U.S. and China as the two countries are in a period of elevated geopolitical tensions and economic competition that have had a negative impact on business activity between them. "Increasingly I hear from American business that China is uninvestable because it's become too risky," Raimondo told reporters as her delegation traveled from Beijing to Shanghai. 
She added that American firms are facing challenges to doing business in China, including "exorbitant fines without any explanation, revisions to the counterespionage law, which are unclear and sending shockwaves through the U.S. community; raids on businesses – a whole new level of challenge and we need that to be addressed."
US DEPARTMENT OF COMMERCE SLAPS TARIFFS ON SOLAR COMPANIES FOR DODGING CHINA DUTIES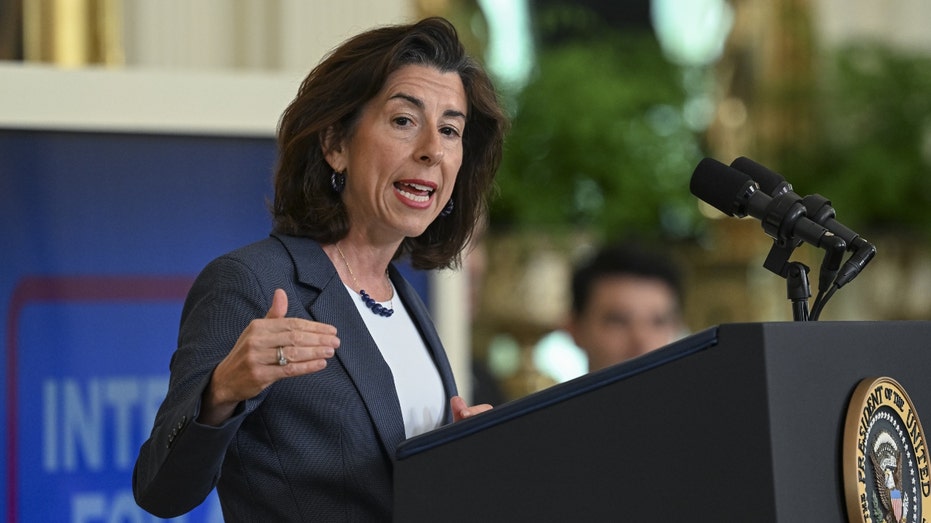 Secretary of Commerce Gina Raimondo said American businesses are telling her that China is becoming "uninvestable" due to the Chinese government's actions. (Celal Gunes/Anadolu Agency via / Getty Images)
Raimondo referenced China's move earlier this year to restrict imports from chipmaker Micron Technology, saying there was "no rationale given" by the Chinese government for the move. She also rejected any comparison to U.S. export controls restricting sensitive technologies from going to China and added that there "has been limited due process, and that's why I brought it up."
China's move against Micron in May came after the U.S., Japan and Europe announced export controls blocking China from acquiring sophisticated semiconductors used in manufacturing processes for cars, smartphones and computers. 
Those export controls were put in place due to concerns the advanced tech could be used to aid the Chinese government's military modernization or be used to further internal repression and human rights violations.
HUAWEI BUILDING SECRET CHIP NETWORK TO DODGE US SANCTIONS: REPORT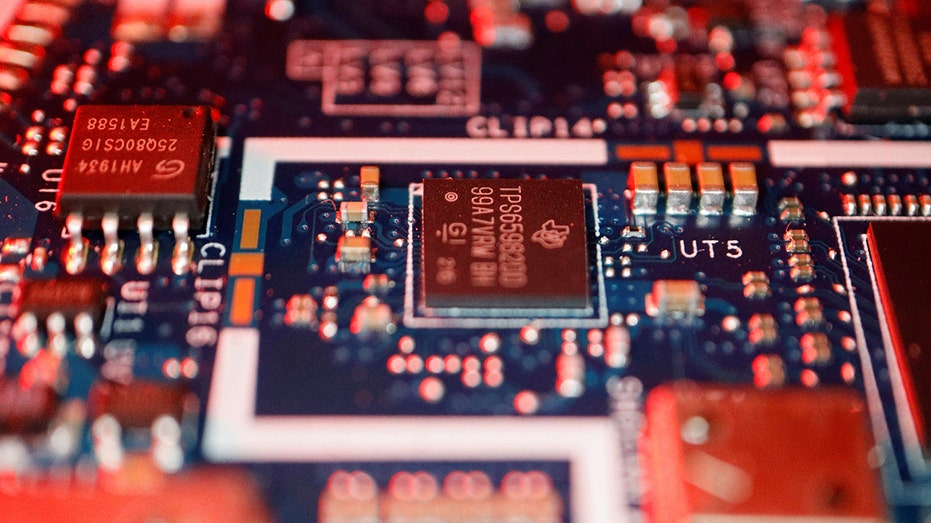 China has been involved in a back-and-forth exchange with the U.S. and its allies over restrictions on exports of advanced semiconductors. (Reuters/Florence Lo / Reuters Photos)
More recently, the Chinese government neglected to give timely approval to Intel's request to buy another chipmaker, which effectively blocked the proposed acquisition. It also raided and fined U.S. corporate investigations firm Mintz Group, levying a $1.5 million fine and detaining staff for the company allegedly doing "unapproved statistical work." 
China's government has also left Boeing in the lurch regarding the status of Chinese airlines' purchase of 85 Boeing 737 MAX jets that were ordered years ago but are yet to be delivered or paid for – a situation Raimondo previously blamed on the Chinese government.
Ticker
Security
Last
Change
Change %
INTC
INTEL CORP.
34.27
-0.04
-0.12%
BA
THE BOEING CO.
229.79
+2.52
+1.11%
MU
MICRON TECHNOLOGY INC.
67.39
+0.71
+1.06%
NEW US TECH RESTRICTIONS ON CHINA HAVE INVESTORS WARY, WATCHING FOR RETALIATION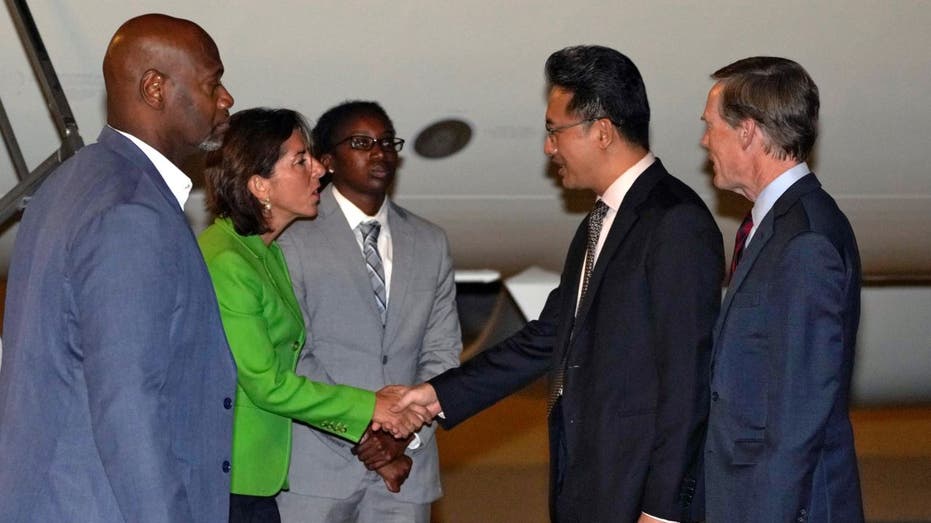 Commerce Secretary Gina Raimondo's trip is aimed at easing tensions between the U.S. and China along with resolving issues American businesses have faced due to the Chinese government's actions. (Andy Wong-Pool / Getty Images)
"All of that creates uncertainty and unpredictability," Raimondo said of the Chinese government's recent actions. "So businesses look for other opportunities, they look for other countries, they look for other places to go." She went on to say of China's restrictive actions that, "The sum total of which is making China feel too risky for them to invest."
Raimondo said she didn't receive any commitments from the Chinese government about the Boeing, Intel or Micron situations.
GET FOX BUSINESS ON THE GO BY CLICKING HERE
"I was very firm in our expectations. I think I was heard. We have to see if they take an action," Raimondo said.
Reuters contributed to this report.