Varney & Co. host Stuart Varney reacted to the Biden administration reportedly selling off former President Trumps border wall.
During his "My Take," Tuesday, "Varney & Co." host Stuart Varney discussed the Biden administration's plan to sell off materials purchased for Trump's border wall, arguing the president made a campaign promise to "open the floodgates" at the southern border, and that he is delivering on that pledge.
STUART VARNEY: If there's one campaign promise that Joe Biden will keep it is ending the border wall. 
As he said many times, "stop the construction and don't build another foot."  
BIDEN'S 'RIDICULOUS' PLAN TO SELL UNUSED BORDER WALL COSTS MONEY, LIVES AS DRUGS POUR IN
He's going to great lengths to make sure that promise is kept.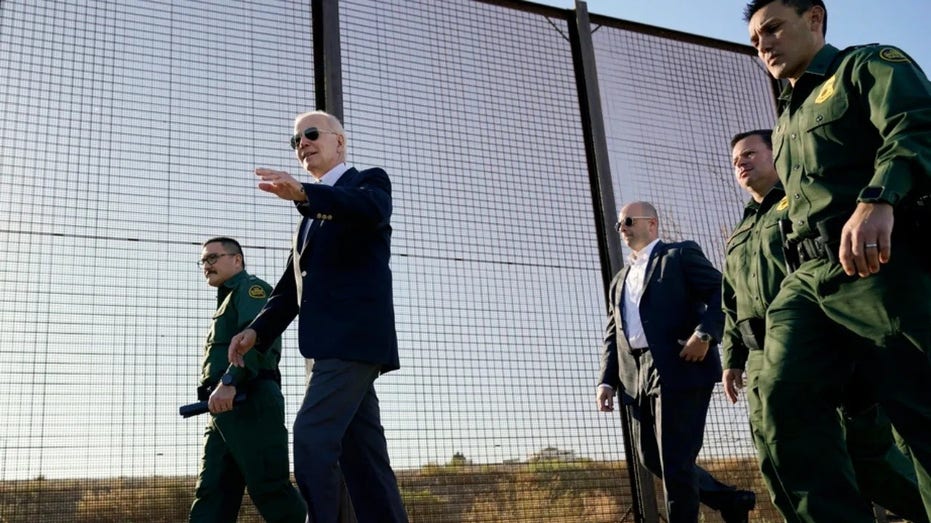 President Joe Biden walks along a stretch of the U.S.-Mexico border in El Paso Texas, Jan. 8, 2023.  (AP Newsroom)
The Trump administration appropriated $15 billion for construction. 
450 miles of the wall were built, and a lot of construction material was gathered at the border, ready to go. 
New Mexico farmer James Johnson reacts to the Biden administrations efforts to spite the Trump border policies on The Bottom Line.
The Republicans proposed legislation to use that material to finish construction.
Oh no, the Democrats can't have that. So they are selling off the steel beams at discount prices. 
BIDEN FORCED TO EITHER USE BORDER WALL MATERIALS OR TRANSFER THEM TO STATES UNDER NEW GOP BILL
Get rid of all that stuff, so the wall will not be built. 
The governor of Texas placed floating barriers in the middle of The Rio Grande to stop the migrants from wading across.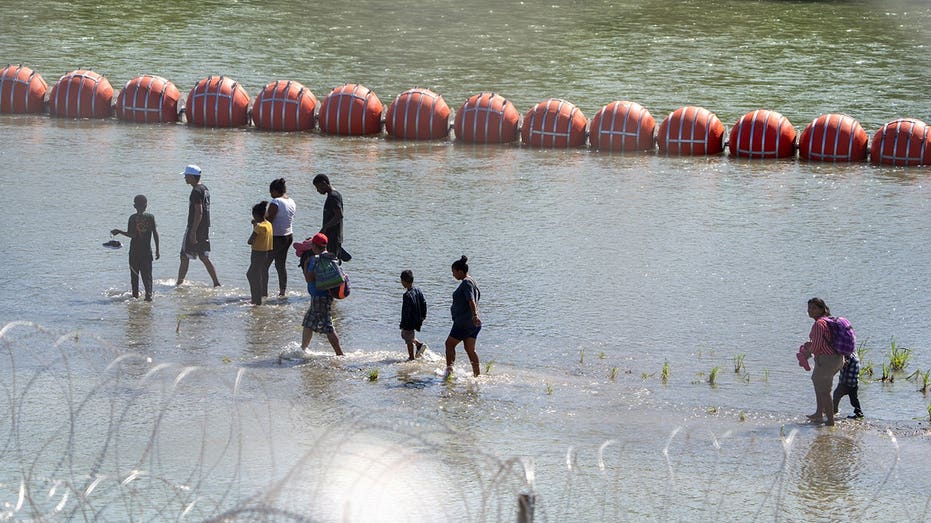 Migrants walk by a string of buoys placed on the water along the Rio Grande border with Mexico in Eagle Pass, Texas, on July 15, 2023. (Getty Images)
Oh no, you can't do that. 
Gov. Abbott didn't get permission and according to the Biden administration, the barriers raise humanitarian and environmental concerns. 
TEXAS RANCHER FUMES OVER BIDEN ADMIN'S 'LIES THEY SPEW TO AMERICAN PEOPLE' ON THE BORDER
When are they going to show some humanitarian concern for the thousands of migrant children who have not been accounted for? 
This is what Biden wants. Open the floodgates.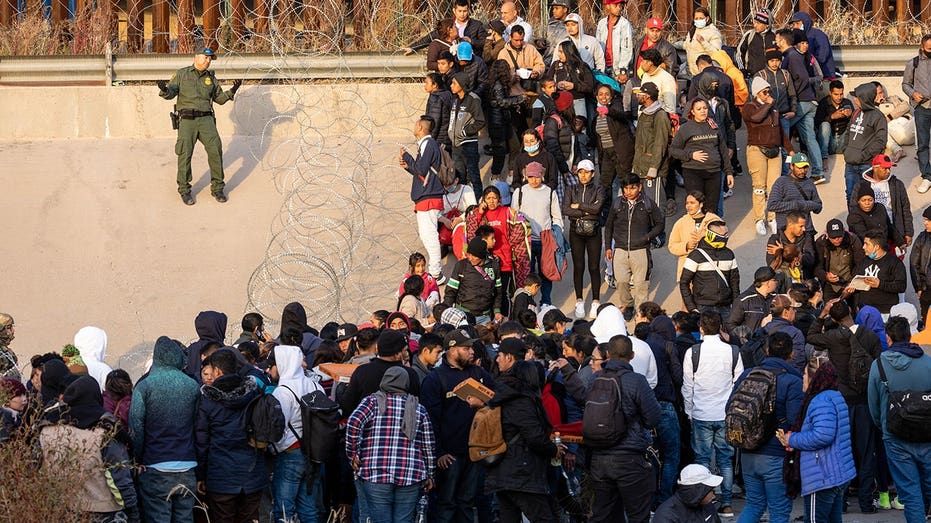 A U.S. Border Patrol agent speaks to immigrants blocked from entering a high-traffic illegal border crossing area along Rio Grande in El Paso, Texas. (Getty Images)
That's the front page of the NY Post. Their reporters watched hundreds of migrants cross into America. 
Some expected to be challenged by border patrol, but they just walked through.
CHINESE NATIONALS CROSSING US BORDER WITH 'REALLY DISTURBING' INTENTIONS, EXPERT WARNS
Prevent any more wall building. Remove barriers on the Rio Grande. Open the floodgates.
That's what Biden wanted and that's what we are now stuck with.