Varney & Co. host Stuart Varney argues the U.S. is dealing with the consequence of Trump hatred and the Biden team covering up Hunters laptop scandal.
During his "My Take," Monday "Varney & Co." host Stuart Varney discussed the consequences of Democrats covering up the Hunter Biden laptop scandal, arguing the president's "successful dirty trick" helped win him the election, but put the United States in a "disastrous" foreign policy position.
STUART VARNEY: It's October 2020, right before the monumental Trump versus Biden election. 
The final presidential debate is days away and the New York Post issues a blockbuster report on Hunter Biden's laptop. 
GOP LAWMAKER HINTS BIDEN IMPEACHMENT AS HUNTER SCANDAL DEEPENS: 'HOW CAN WE NOT?'
It's a huge problem for the Biden team. Trump might use the revelations against their guy. 
What to do? Discredit the story. Play a dirty trick.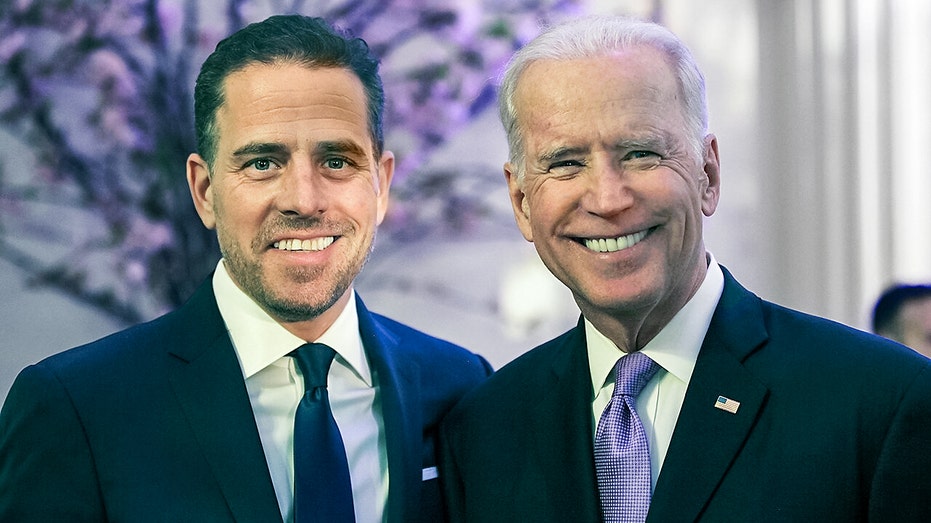 WASHINGTON, DC – Hunter Biden (L) and President Joe Biden  (Photo by Teresa Kroeger/Getty Images for World Food Program USA / Getty Images)
Enter Antony Blinken. He's now the Secretary of State, but back then he was a Biden campaign advisor. 
He contacted the acting head of the CIA, Michael Morell. They orchestrated a letter from 51 intelligence professionals, saying the laptop story was "Russian disinformation." That was a lie and they knew it.
HUNTER BIDEN LAPTOP IS THE 'TIP OF THE ICEBERG': REP. CLAUDIA TENNEY
Days later candidate Biden used the letter in the debate. It proved, he said, that what Trump is saying, "is a bunch of garbage." It wasn't garbage. 
The laptop held a sordid tale of financial corruption, which should have been revealed to voters. It was a successful dirty trick. Biden won.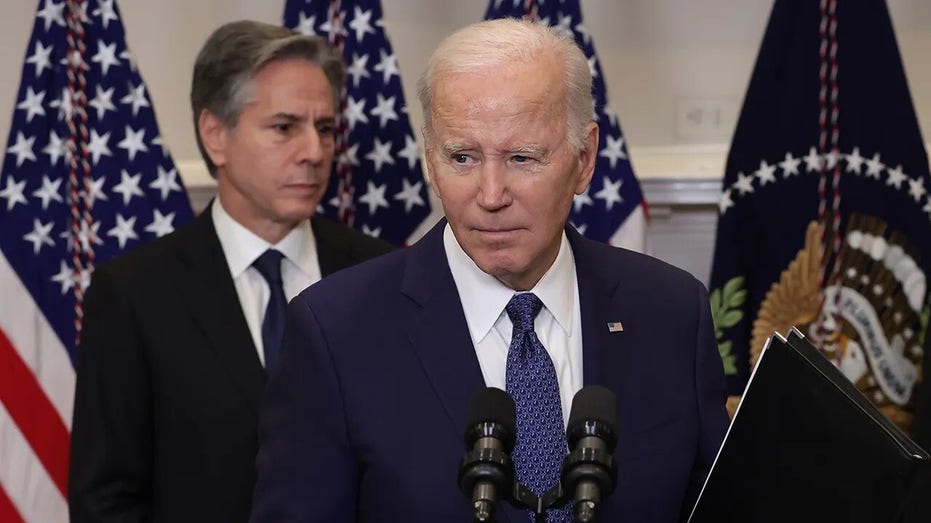 President Biden on Friday called for tougher regulations against the executives of failed banks.  (Fox News)
Look what we have now. 
A disastrous foreign policy, the Chinese know all about the money that's flowed to nine Biden family members. They've got the details on influence peddling. 
The Russians have invaded Ukraine and, with China, have created a new world order aimed at unseating the United States.
Such are the consequences of unbridled Trump hatred, and unprincipled election interference.