Varney & Co. host Stuart Varney argues Democrats would rather blame Republicans for Bidens open border than risk losing a bailout.
During his "My Take," Thursday "Varney & Co." host Stuart Varney discussed whether Democrats would have let sanctuary cities happen if they knew Biden's open border was coming, arguing the cost of housing illegals and the fentanyl crisis is a steep price to pay for locking in a new group of voters.
STUART VARNEY: It started in 1985. San Francisco became a "city of refuge." 
City officials were not allowed to help the feds enforce immigration laws. In plain English, if illegals made it to San Francisco, they were "in" and they could stay. 
TED CRUZ RIPS MAYORKAS OVER BORDER CRISIS: 'LARGEST HUMAN TRAFFICKER ON EARTH' 
There are now 180 "sanctuary cities" and 11 "sanctuary states." I wonder if they would have made themselves into sanctuaries if they'd known Biden's open border was coming.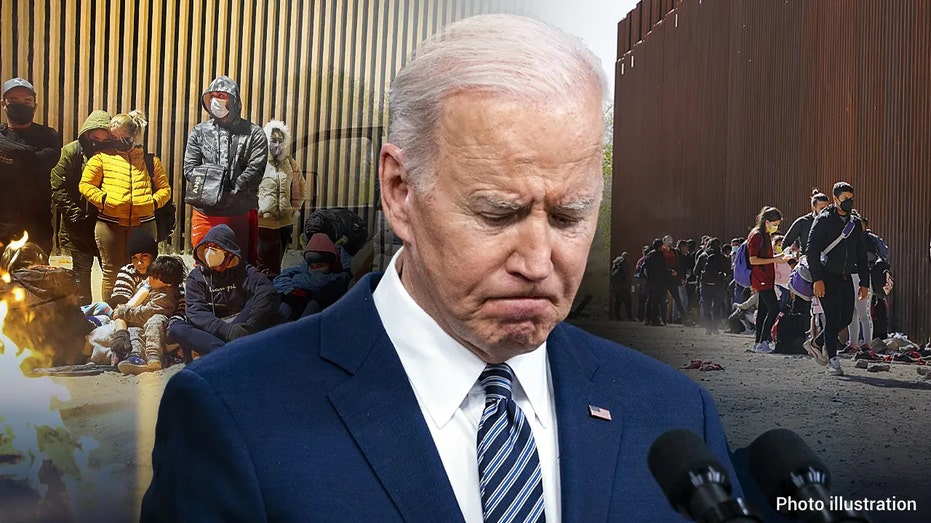 President Joe Biden (Fox News/Photo illustration / Fox News)
They probably would because the Democrats wanted to encourage Hispanic immigration. They wanted to bring in as many as possible. Sanctuary made sure they stayed. 
They thought they had locked in a whole new group of Democrat voters. 
LAWMAKERS SILENT ON TITLE 42 REVERSAL WILL HAVE 'BLOOD ON THEIR HANDS': REP. MEUSER
The chickens are coming home to roost, and Democrat-run cities are paying a very heavy price. 
New York spends $5 million a day, feeding and housing illegals in more than 100 hotels. San Francisco is overrun with fentanyl, which comes straight across the open border.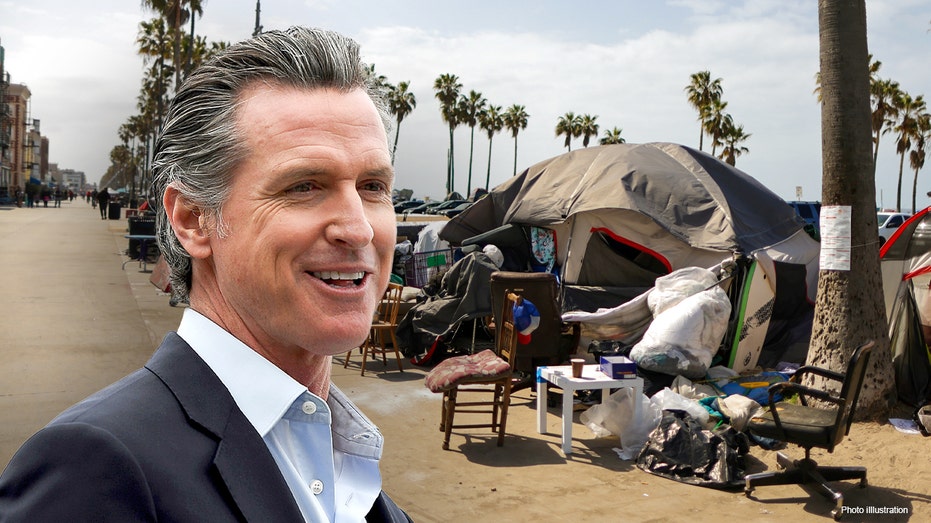 Homeless encampments line the boardwalk on Venice Beach in Los Angeles, California (REUTERS/Lucy Nicholson  – Getty Images)
Fox News reports illegals are camping out in the lobby of at least two Chicago precincts. They have a big enough crime problem as it is.
When will these cities and states drop their "sanctuary" status? Don't hold your breath. Democrat mayors and governors don't criticize a Democrat president. 
MEDIA LAYS OFF BIDEN SENDING TROOPS TO BORDER AFTER BLASTING TRUMP FOR DOING SAME
The mayor of New York actually blames the Republican governor of Texas for sending migrants to black-run cities.
Somebody must have told him 'don't blame Biden, you might not get a bailout.' 
Next week Title 42 ends. There will be another migrant surge. They're talking more than 10,000 a day. 
They will be quickly processed. They're in. and they're coming to the 180 sanctuary cities and 11 sanctuary states. Almost all of them are run by Democrats.