FOX Business host Stuart Varney discusses what successful businesspeople can 'bring to the political table.'
During his latest "My Take," "Varney & Co." host Stuart Varney discusses the "positive trend" Republicans are seeing as billionaires publicly back the party ahead of the 2024 election, arguing politicians can use successful businesspeople. 
STUART VARNEY: Business people have become very prominent in presidential politics. 
Perhaps they always were, but these days it's obvious and right up front. 
I think it's a very positive trend. 
Billionaire business is very publicly backing Republicans.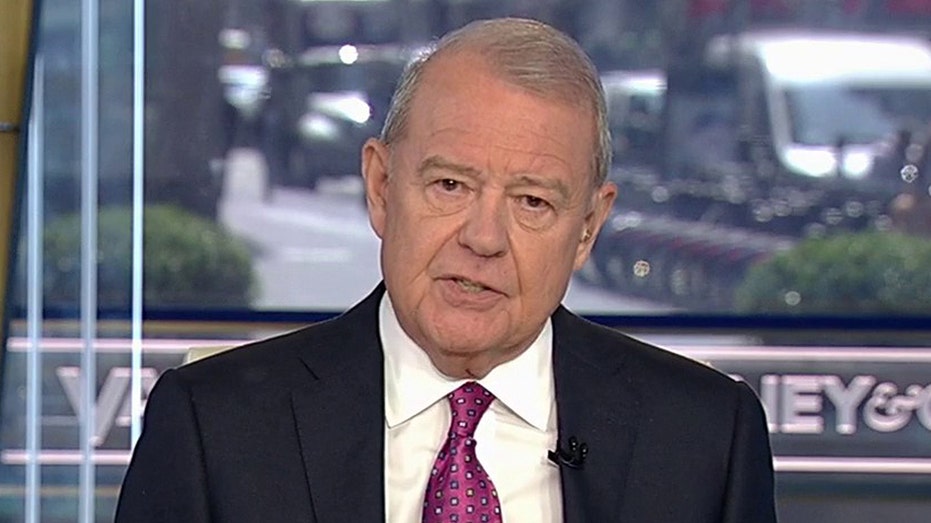 FOX Business' Stuart Varney discusses the 2024 presidential election as Florida Gov. Ron DeSantis is expected to annouce. (Fox News)
OVER 100 FORMER TRUMP ADMINISTRATION OFFICIALS BACK DESANTIS FOR PRESIDENT: 'A PROVEN WINNER'
Tonight, the classic example: Ron DeSantis announces his presidential campaign with a live conversation on Twitter Spaces, with Elon Musk!  
He's the best-known business guy in America, and he's one of the richest people in the world.
It's not that he's giving money to DeSantis. It's that he's associating the governor with "getting things done." 
Isn't that what so many politicians "can't" do these days? 
Musk is very much a man of the future: exactly what DeSantis wants to be.
Florida Gov. Ron DeSantis speaks at a campaign event Friday, March 10, 2023, in Davenport, Iowa. (AP Photo/Ron Johnson) (AP  / AP Newsroom)
FLORIDA COLLEGE STUDENT WHO SHARED LOCATION OF ELON MUSK IS NOW TRACKING RON DESANTIS
Senator Tim Scott made his announcement this week. His biggest financial backer is Larry Ellison. 
He built Oracle, the world's largest database management company.
Vivek Ramaswamy is a business guy himself. He founded a biopharmaceutical company. He knows how to organize a business, and a campaign. Have you seen his energy? 
He's everywhere. 
Of course, the original business guy-turned-politician is Donald Trump; he's the president who engineered energy independence and a world-beating economy.
Point Bridge Capital founder Hal Lambert explains why he shifted support from former President Trump to Florida Gov. Ron DeSantis in a FOX Business exclusive.
GOP MEGA-DONOR URGES TRUMP TO DROP OUT OF 2024 RACE, BACKS DESANTIS: IT'S 'TIME' FOR NEXT GENERATION 
My point is, politicians can use successful businesspeople, not for the money, but for what they bring to the political table. How about, don't spend more than you bring in?
"Get things done." Grow, don't shrink. 
If that's what business does for Republican politics, it's all good!