FOX Business host Stuart Varney discusses Biden's 'bottomless' Pinocchio rating in light of his 2024 re-election announcement.
During his latest "My Take," "Varney & Co." host Stuart Varney discusses Biden's presidency after he was recently awarded a "bottomless" Pinocchio by Washington Post fact-checker Glenn Kessler, arguing it's time for the president to "get honest."
STUART VARNEY: It's time for the president to get real. 
Perhaps I should say, get honest. Because at the moment he's not passing the "Pinocchio test."
Glenn Kessler fact checks for the Washington Post. He awards Pinocchios according to the degree of dishonesty.
He's just awarded President Biden a "bottomless" Pinocchio, because, he endlessly claims to have cut the deficit by $1.7 trillion – not true. 
Yet he has made that claim 30 times, most recently during his re-election announcement.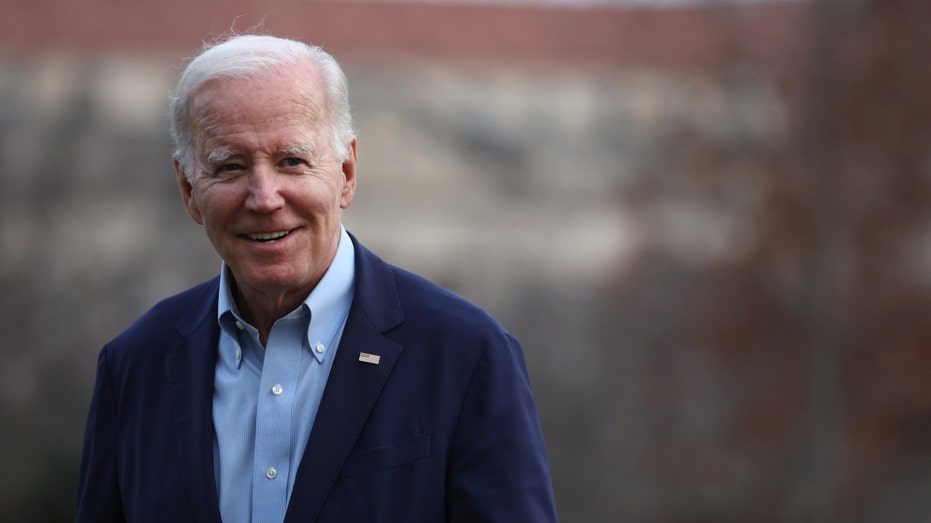 U.S. President Biden  (Getty Images)
BIDEN APPROVAL RATING HITS ALL-TIME LOW AMID RE-ELECTION CAMPAIGN LAUNCH: POLL
If only we could ask some questions, his "bottomless Pinocchio" status could be challenged. 
But as we saw from the cheat sheet, only approved questions get answered. 
He sends his press secretary out to take the heat. 
But she turns the president's spin into an insult: early this week she said Republicans were "fighting to put fentanyl on the street." 
This from an administration that's supposed to bring us together!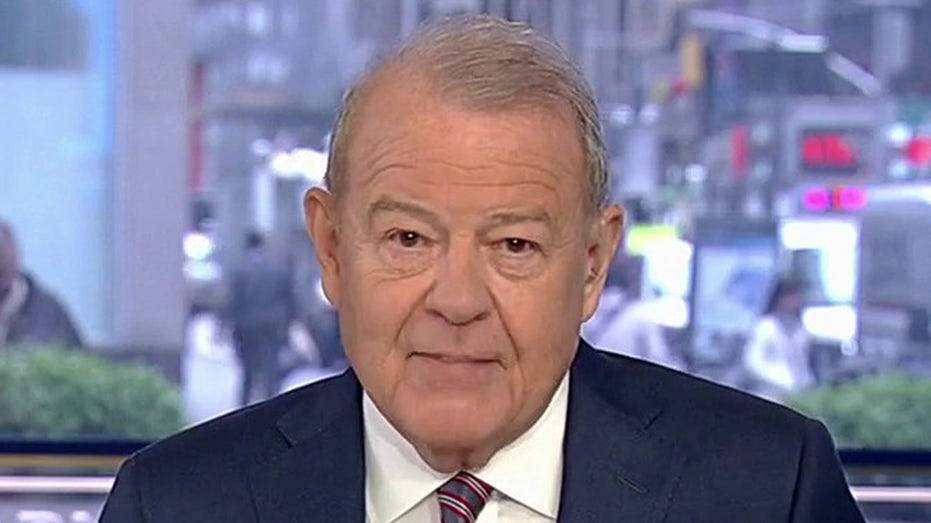 FOX Business host Stuart Varney on Biden's dishonesty throughout his presidency. (Fox News)
 NOTE CARD CONTROVERSY REINFORCES NOTION ADVISORS ARE SHIELDING BIDEN FROM THE PRESS: KURTZ
The good news here is that it's not working. If voters believed that Biden cut the deficit or "controlled" the border or fought to keep fentanyl out or "brought the country together," he would be riding high in the polls. 
But he's not. His approval rating has just dropped to a new low of 37%.
I said the president should get real, get honest. But I just can't see it happening. 
FOX Business host Larry Kudlow gives his take on the debt ceiling negotiations on 'Kudlow.'
If he was honest on the economy, the deficit, the border, his deals with China or defund the police, he would be admitting to gross failure. 
And you're not going to do that when you've just announced for a second term!