Varney & Co. host Stuart Varney argues Biden's 'handlers' are hiding him from the media because his inability to answer unscripted questions is not a good look for Americas image or his re-election campaign.
During his "My Take," Tuesday "Varney & Co." host Stuart Varney roasted Biden for "hiding" from the media in a time of war and chaos at the southern border, arguing his "handlers" keep him away from the press because he can't handle unscripted questions and because more bad news on Hunter is coming.
STUART VARNEY: Even the establishment media can see what's going on with this president. He's hiding. 
The editorial board of the Washington Post says, "Biden no longer does press conferences. That's not acceptable."
BIDEN'S BASEMENT STRATEGY WILL NOT TURN VOTERS' OUTLOOK AROUND: VARNEY
Monday afternoon, the president addressed the assembled media, and all he did was propose a new rule forcing airlines to pay passengers for flight delays and cancelations. That's it. 
"Meal vouchers" at the center of a presidential statement in a time of war, and chaos at the border. When he was done, he walked out. Ignoring the reporter's shouted questions. He's hiding.
Transportation Secretary Pete Buttigieg listens as President Joe Biden delivers remarks on the airline industry. (Fox News)
He sent his hapless press secretary out to repeat nonsense about immigration and, of course, blame Republicans for everything.
A New York Post reporter was banned from the White House press room because that reporter asked questions about Hunter.
KARINE JEAN-PIERRE'S 'APPALLING' REPUBLICAN REMARK EXEMPLIFIES BIDEN'S TOXIC POLITICS: VARNEY
His handlers are keeping him away from the media because he can't handle unscripted questions. 
Putting him out there, showing his age and decline, is not good for his re-election campaign, and not good for America's image either, and bad news is about to break on Hunter and the border.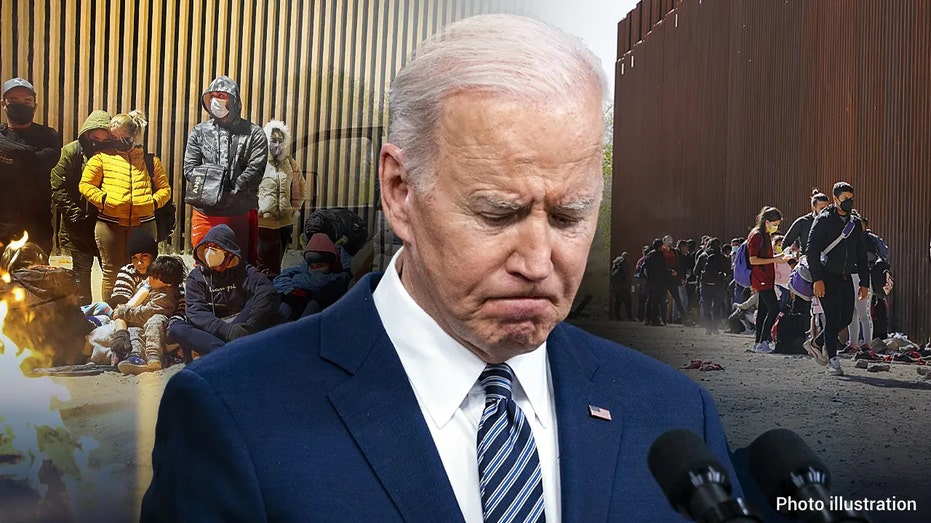 President Joe Biden (Fox News/Photo illustration / Fox News)
He's looking terrible on both. The last thing he wants is questions from reporters, angry at being shut out.
The Washington Post concludes, "As he runs for a second term, he should be eager to show he can handle all aspects of the job."
WHITE HOUSE BANS NEW YORK POST FROM ATTENDING BIDEN EVENT
Fine, but he can't "handle all aspects of the job." We do not have a vigorous, up-front president. I don't see how he can run, much less serve a second term.
Surely, it's only a matter of time before senior Democrats have a chat with the president, and tell him, it's time to go.