Varney & Co. host Stuart Varney argued former President Trump deserves a fair trial and the ability to campaign freely, not be stuck in a courtroom.
During his "My Take," Tuesday "Varney & Co." host Stuart Varney reacted to Trump's Georgia indictment which comes right in the middle of his campaign, arguing the leading Republican candidate deserves a fair trial, but it will be difficult for him to campaign effectively if he's sitting in a courtroom.
STUART VARNEY: On February 3rd, 2021 a tape emerged of Donald Trump demanding Georgia's Secretary of State "find 11,780 votes." 
That was the precise number needed to change the state's election results to a win for Trump.
TRUMP SAYS GEORGIA INDICTMENT COMES DURING 'DARK PERIOD' FOR US, VOWS TO FOX IT BY WINNING
That phone call is a prime piece of evidence in the latest Trump indictment.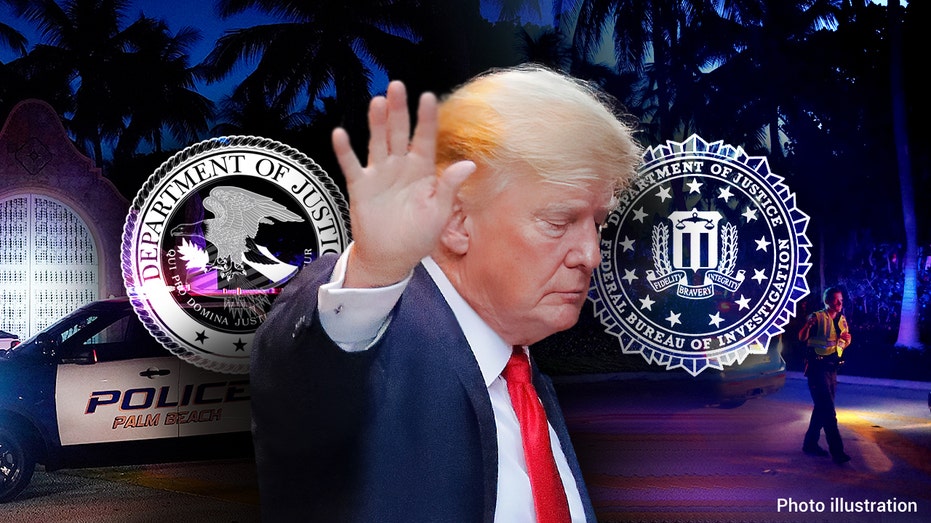 Former U.S. President Donald Trump (Getty Images)
Fani Willis, the Fulton County Georgia prosecutor, has spent the last two and a half years building a wide-ranging case. 
She accuses the former president and 18 others, including Rudy Giuliani, of running a racket designed to change the election results in Georgia.
GEORGIA DISTRICT ATTORNEY GIVES TRUMP, OTHERS UNTIL AUG. 25 AT NOON TO SURRENDER
This sets up an extraordinary situation. 
It's a clash between the political calendar of the campaign and the court calendar. 
Former federal prosecutor Andy McCarthy discusses whether Trumps indictment is election interference on Varney & Co.
Is it fair to pile up court dates so the leading GOP candidate can't effectively campaign?
Trump trials are scheduled for January, March, and May next year. 
LEGAL PURSUITS OF TRUMP COME AT HIGH COST FOR TAXPAYERS: REPORT
The Georgia case has not been formally scheduled. The prosecutor wants it early next year.
Throughout this time the presidential campaigns will be in full swing.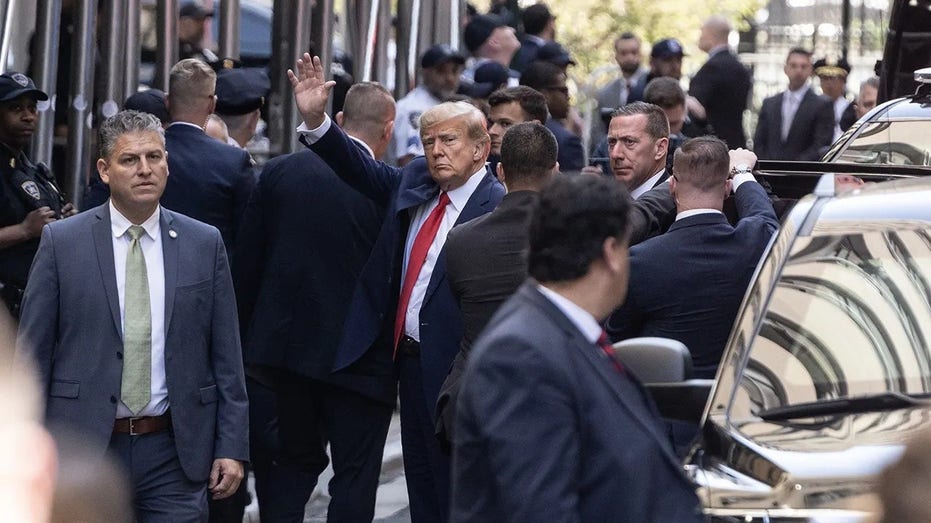 Former US President Donald Trump Jr. arrives to the New York criminal court to face indictment brought by a grand jury. (Getty Images)
If he's sitting in court for weeks at a time, how can Trump campaign effectively? 
He should get fair trials and we should get fair elections.
FULTON COUNTY DA DEFLECTS ON HOW INDICTMENT LEAKED: 'I CAN'T TELL YOU ANYTHING'
The Georgia case is a state case which means if convicted no president or governor can pardon Trump.
It means the trial will be televised and that guarantees a circus.
The country surely doesn't want this, but this is what the country is going to get. It's just not right.