During a hearing Thursday, Sen. Joe Manchin, D-W.Va., pressed Energy Secretary Jennifer Granholm on the Biden administration's push toward electric vehicles, saying it makes the U.S. more dependent on Chinia.
Texas electric vehicle drivers could soon be required to pay an annual $200 fee to register their cars. 
The state legislature on Thursday passed Senate Bill 505 with unanimous support, sending the bill to Gov. Gregg Abbott's desk for his signature, which would make it law in Texas.
Republican state Sen. Robert Nichols, who sponsored the legislation, said an additional electric vehicle fee is necessary because EV drivers don't pay gas taxes when they fuel their vehicles.
"As more of these vehicles drive on Texas roads, there are concerns about how they contribute to the funding of the roads which they use," Nichols wrote in a statement of intent when filing the bill. "Currently, Texas uses the gasoline/diesel fuel tax to fund transportation projects; however, with the growing use of EVs, the revenue from the fuel tax is decreasing, which diminishes our ability to fund road improvements for all drivers." 
FIRST RESPONDERS SOUND ALARM OVER EV BATTERIES AFTER ELECTRIC F-150S BURST INTO FLAMES: 'TOTALLY DIFFERENT'
A motorist charges his electric vehicle at a Tesla Supercharger station in Detroit, Nov. 16, 2022. (AP Photo/Paul Sancya, File / AP Newsroom)
Nichols added that since EV drivers use the same roads as everyone else, they should be "subject to an equalization of road use consumption amount." 
The lawmaker explained the bill's purpose in more detail during a Senate transportation committee hearing on March 22, local news station KXAN reported. 
GM DITCHING CHEVY BOLT, SHIFTING TO ELECTRIC TRUCKS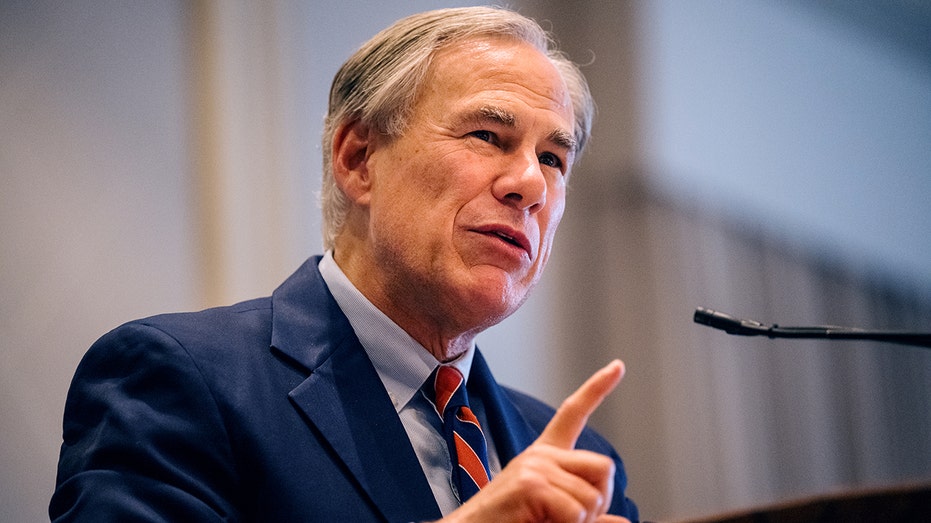 The electric vehicle fee bill now heads to Texas Gov. Greg Abbott's desk for his signature.  (Brandon Bell/Getty Images / Getty Images)
"Electrical vehicles are a new paradigm shift in the transportation world. They're a growing part of our system. We recognized some time ago that each time an all-electric vehicle does get on the road and displaces a gasoline or diesel vehicle that the state highway fund loses money," Nichols said. 
"So the object here is to try to identify how much money do we lose on both state and federal and try to make that up with a fee adjustment."
ELECTRIC VEHICLE NETWORKS COULD BE VULNERABLE TO HIGH-TECH HACKERS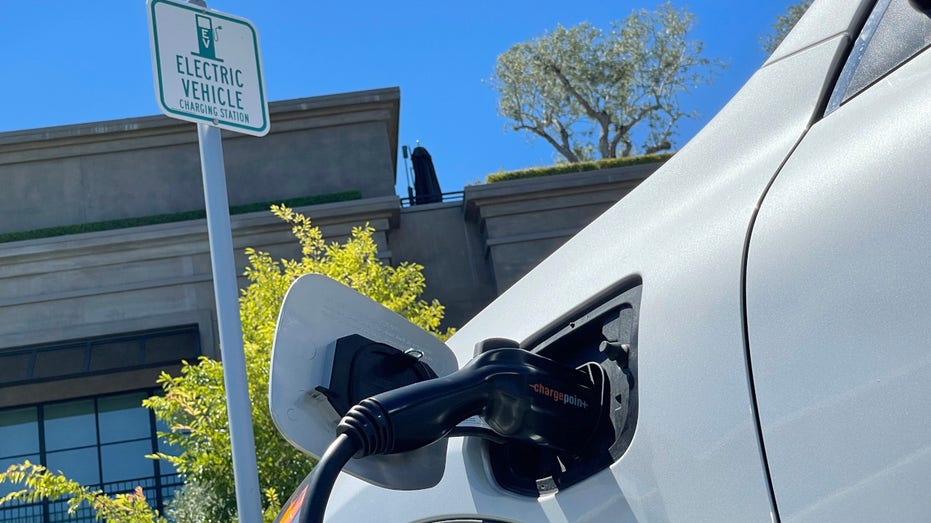 An electric car charges at a mall parking lot on June 27, 2022, in Corte Madera, California. (Justin Sullivan/Getty Images / Getty Images)
The EV fee is opposed by environmental and consumer protection groups. Consumer Reports called the $200 fee "punitive," telling lawmakers in a letter that it should be closer to $71 based on their analysis of state gas tax revenues from new gas-powered vehicles.
"As EVs continue to grow in popularity and consumers gain interest in accessing cost-effective technology, states need to consider alternative strategies to address the issue of decreasing gas-tax revenues to fund roads and highways," said Dylan Jaff, policy analyst at CR. "Consumers should not be punished for choosing a cleaner, greener car that saves them money on fuel and maintenance. The fees proposed in this bill will establish an inequitable fee scale for EV owners, and will not provide a viable solution to the long-standing issue of road funding revenue."
CLICK HERE TO READ MORE ON FOX BUSINESS
Luke Metzger, the executive director for Environment Texas, issued a statement criticizing the bill's passage. 
"The Texas Legislature is pouring sugar in the tank of the electric vehicle revolution. This punitive fee will make it harder for Texans to afford these clean vehicles which are so critical to reducing air pollution in Texas," said Metzger.
Should Abbott sign the bill, it will go into effect on Sept.1.