Former Anheuser-Busch executive Anson Frericks discusses the sales of Miller Lite and Coors after the Bud Light controversy on 'The Bottom Line.'
EXCLUSIVE: Conservative Dad's Ultra Right Beer, which launched immediately after Americans began boycotting Bud Light for its controversial partnership with transgender influencer Dylan Mulvaney, is expected to surpass $1 million in sales since mid-April, FOX Business has learned.
After only being in business 12 days, Ultra Right is expected to surpass $1 million in sales by Sunday, gaining over 10,000 customers and selling 20,000 six-packs since the April launch.
"This is more than a beer company, it's a movement of people who are speaking up and saying no. We're done. This is our line in the sand," Ultra Right CEO Seth Weathers told FOX Business in an exclusive interview Tuesday, stressing that the sales are more of "a movement of people" than the purchase of a product.
The price for a six-pack of cold ones stands at $19.99, but Weathers said the company is looking to lower costs as soon as this week.
The conservative beer, brewing with Big Kettle Brewing in Gwinnett County, Georgia, also generated $70,000 in shirt sales since its launch.
Ultra Right initially took off after Weathers posted a viral video on Twitter to hit back against Bud Light's controversial campaign. The beer, which includes only four ingredients, is promoted as being "100% woke free." 
Weathers' video, which reached over 46 million views, sparked some hate, but the conservative businessman told FOX Business he is unfazed because backlash from the left is "part of the job."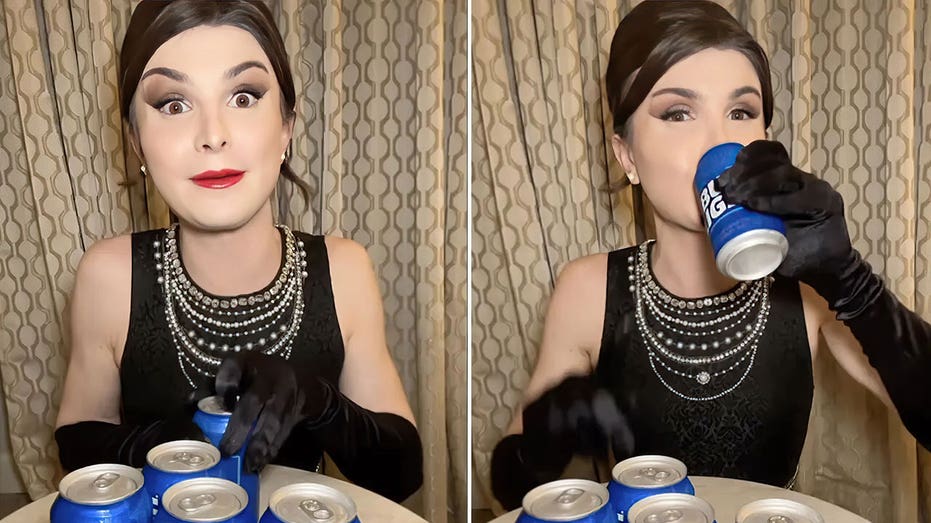 Bud Light has faced intense backlash from longtime customers over recent campaign with transgender activist Dylan Mulvaney.  (Instagram/Fox News / Fox News)
"Conservatives: We only get one shot, do not miss your chance to blow up Big Corporate's hold on us. This opportunity comes once in a lifetime," the Bud Light rival said, encouraging consumers to not just speak out against the beer company, but stop buying Anheuser-Busch products all together.
BUD LIGHT RIVALS STEALING SALES AFTER DYLAN MULVANEY CONTROVERSY
Alissa Heinerscheid, Vice President of Marketing and the brain behind the campaign with Mulvaney, took a leave of absence from her position after a multitude of beer drinkers began boycotting the brand.
While many viewed her leave as a good thing, Weathers highlighted that "there is no conservative victory" without an apology.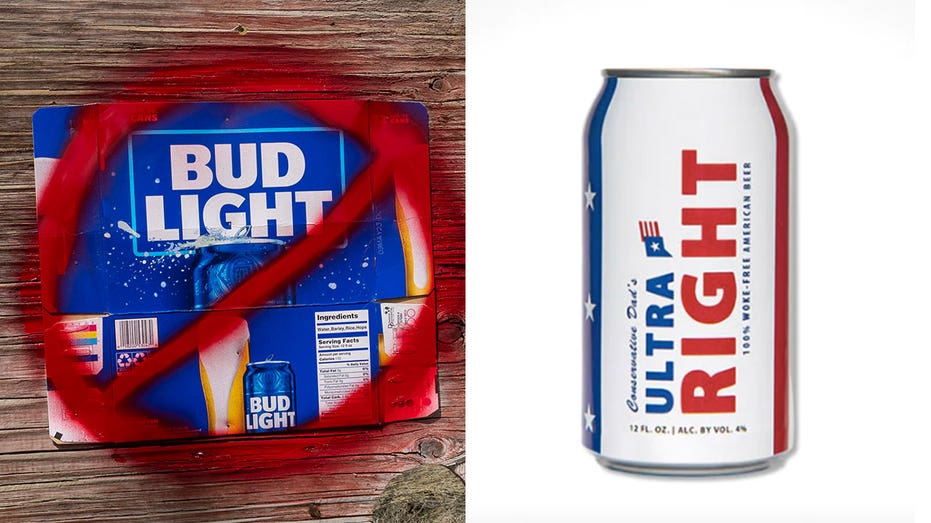 Weathers said that he believes "if every conservative dad and mom spoke up, this woke nonsense would be over in a week." (Natalie Behring/Seth Weathers / Getty Images)
"Someone is on a highly paid leave, there is no conservative victory," the CEO said. "They did not apologize. They did not say that hiring this person as a spokesperson was wrong. And they won't."
Weathers encouraged Republicans to "hold the line" and "never buy another Anheuser Busch product again."
CLICK HERE TO GET THE FOX NEWS APP
"They think conservatives are stupid…This behavior from Big Corporate will never end until conservatives hold the line," Weathers said. "We've never followed through, but this is our chance. Never buy another Anheuser-Busch product again. Ever. Period. Until we cause permanent economic harm to a woke corporation who treats us like garbage, they will never stop."
Fox News' Kyle Morris contributed to this report.