Conservative Dad's Ultra Right Beer founder Seth Weathers discusses his company's success as more businesses face backlash for woke practices.
FIRST ON FOX: Conservative Dad's Ultra Right Beer, the brand launched in opposition to Bud Light's "woke" partnership with a transgender influencer, says it is dominating the market by signing new distribution deals in multiple states to appear in thousands of retailers, bars and restaurants.
What first began in April as an online-only brand for "100% woke free" beer lovers is already being sold in stores and restaurants throughout Georgia and Arkansas after just a couple of months in business, FOX Business has learned.
"First, they mocked us. They said we'd never sell any beer, they said we'd never get the beer made, they said we would never get distributors, and then they said we'd never get shelf space in stores. I'm proud to say, we've accomplished all those things in a matter of months," CEO Seth Weathers said in a press release first shared with Fox.
The conservative ale was an immediate hit among beer drinkers, surpassing $1 million in sales, gaining over 10,000 customers, and selling 20,000 six-packs within the first two weeks of its launch in April.
ULTRA RIGHT BEER FOUNDER SETH WEATHERS: PEOPLE HAVE 'HAD ENOUGH' OF WOKE COMPANIES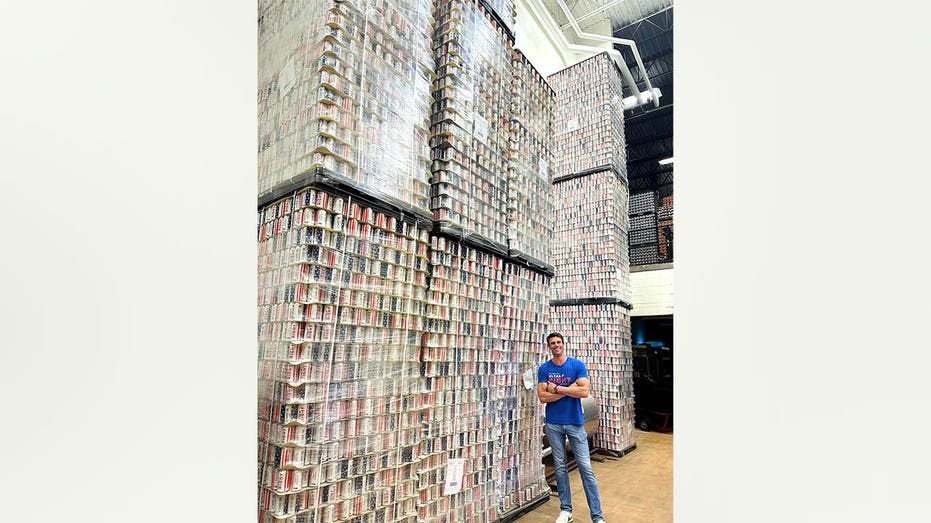 Ultra Right beer CEO announced the company signed exclusive statewide distribution deals. (Ultra Right Beer / Fox News)
Weathers attributed the company's success to individuals "fighting back with their wallet" and said a portion of the sales will help fund the customers' priorities.
ULTRA RIGHT BEER HITS BACK AT 'WOKE BEER COMPANIES; IN NEW MOVIE-THEMED AD TO PROMOTE BUD LIGHT ALTERNATIVES
"Conservatives have had enough of woke corporations, and they're fighting back with their wallet," he said. "We're doing our part to fight for the causes that matter to our customers by donating a portion of sales to defeating woke school board members across the country."
As the red, white, and blue beer hits the shelves in different corners of America, Weathers revealed there will be more states that will also begin selling the brand in the coming weeks.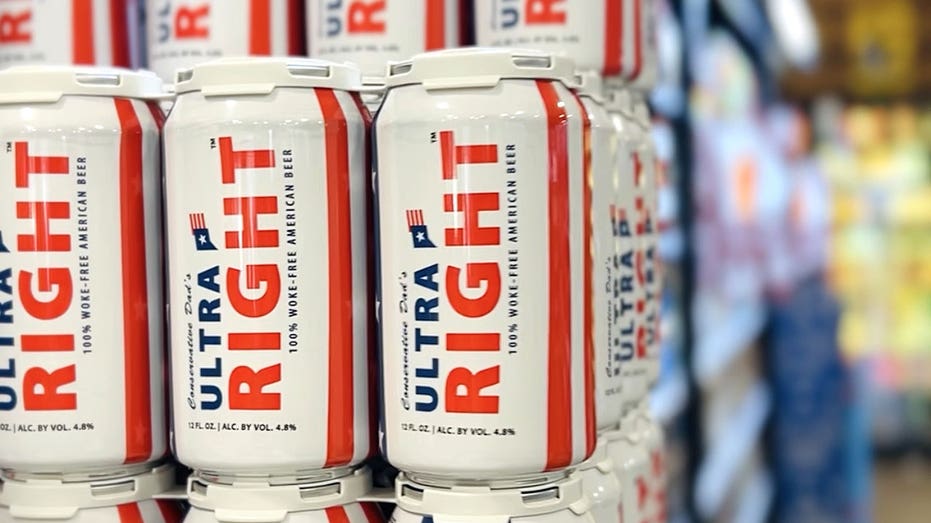 Conservative Dad's Ultra Right Beer launched in April. (Ultra Right Beer / Fox News)
"If you support conservative values, please go to your local stores in Georgia and Arkansas and grab yourself a 6-pack! Let's send a message to woke corporations by becoming a forever brand that helps restore our country's values," Weathers said in the announcement.
CLICK HERE TO READ MORE ON FOX BUSINESS
While Conservative Dad's Ultra Right Beer has witnessed an uptick in sales, Bud Light parent company Anheuser Busch saw $27 billion in market value vanish just two months after the boycott began over their controversial campaign with transgender influencer Dylan Mulvaney.
Fox News' Aubrie Spady contributed to this report.