DeBianchi Real Estate adviser and 'Million Dollar Listing Miami' star Sam DeBianchi joined 'Mornings with Maria' to discuss the country's volatile real estate market.
A quirky gilded house known as the "Saxophone House" is up for sale in Berkeley, California.
The three-story home is listed for $1,997,000. It boasts five bedrooms, four baths and over 4,000 square feet.
"Built in 1996 for an amateur jazz player, you will appreciate the details throughout this home by its magnificent and magical presence, the swirling golden staircases, captivating curved balconies with treble-clef railings, and the massive striking saxophone towers," its listing reads.
"That's why the layout's got this whimsical look of all these details," real estate agent Derek Han told FOX 2 San Francisco. "It's a piece of art. This is entertainment heaven."
TEXAS, FLORIDA, CAROLINAS AMONG MOST MOVED TO STATES IN 2022 DATA SHOWS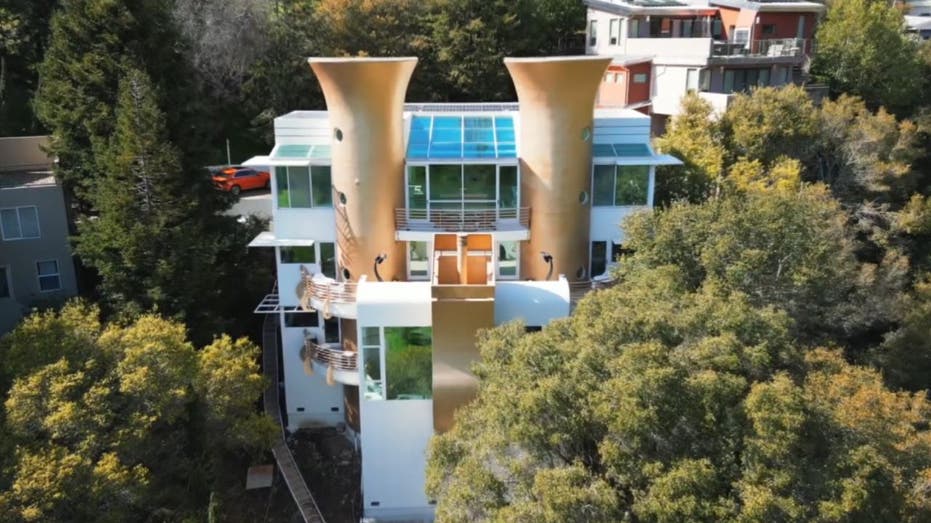 The three-story "Saxophone House" is listed for $1,997,000, which may sell for more. (MercadoVisualz / Fox News)
The listing says the size of the lot is 10,000 square feet, and the "atrium-like building" includes a game room, a custom-build circular bed, and two walk-in closets. 
The house also offers "sweeping canyon views from the picturesque windows" and a view of Claremont Hills.
Han says that the house will likely sell to an art appreciator, emphasizing that the building is not meant for a "typical family."
GET FOX BUSINESS ON THE GO BY CLICKING HERE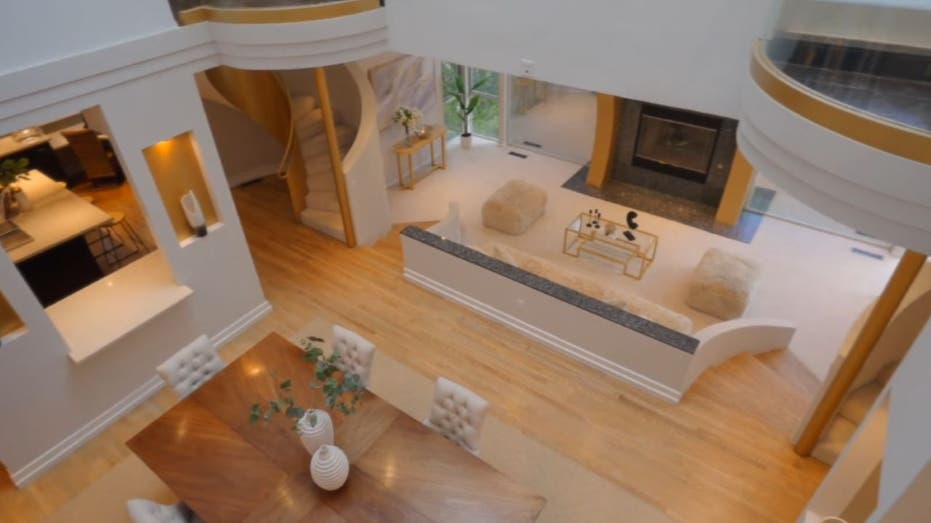 The "Saxophone House" boasts five bedrooms, four baths and over 4,000 square feet. (MercadoVisualz / Fox News)
"It's not for a typical family who might be looking for a four-bedroom and three-bath, but it is definitely a unique home that somebody who appreciates [and wants] to own a piece of art," he explained. "It's a once in a lifetime [house]. You aren't going to build something like this, I don't think, ever again."
The agent added that although the property is listed for under $2 million, it will likely sell for more than that due to interest.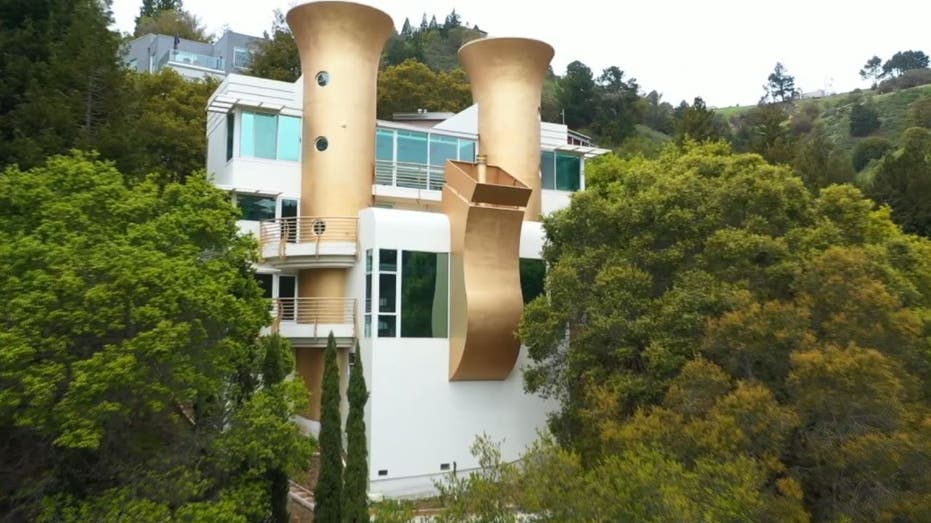 The "Saxophone House" was built in 1996 for an amateur jazz player, according to its listing. (MercadoVisualz / Fox News)