Actor and comedian Cheech Marin shares why he launched his own cannabis company with longtime friend Tommy Chong and curated an exhibit of Chicano art on 'Kennedy.'
Georgia's first medical marijuana dispensaries finally opened last week after years of the drug being legal for medical reasons but illegal to purchase.
Trulieve Cannabis Corp. opened stores in Macon and Marietta on Friday, with the grand opening at the Macon location complete with a ribbon cutting, food trucks and merchandise giveaway.
A state commission issued licenses to dispense medical marijuana following years of arguments at the state Capitol and lawsuits, according to FOX 5 Atlanta.
Georgia has permitted the use of low-THC cannabis oil to treat a variety of diseases since 2015, but legal sales have been delayed for years by regulatory challenges. More than 27,000 Georgia residents have registered to use the oil. 
AMERICANS SPENT MORE ON LEGAL CANNABIS IN 2022 THAN CHOCOLATE, BEER: REPORT
Medical marijuana dispensaries opened in Georgia on Friday. (AP Photo/Sakchai Lalit / AP Newsroom)
"Thousands of Georgians will be able to have improved quality of life through access to medical cannabis here in our state," Allen Peake, a former Republican state representative from Macon who advocated for the legalization of medical marijuana, told The Associated Press. "The sky is not going to fall if medical cannabis is provided to Georgia citizens."
The Georgia Access to Medical Cannabis Commission approved licenses to Trulieve and Botanical Sciences on Wednesday to sell low THC oil to registered patients who suffer from severe seizures, Parkinson's and terminal cancer. 
Botanical Sciences plans to open its first dispensary next month in Savannah, and Trulieve said it expects to open additional locations across the state. The companies can each have up to six licenses.
Several companies that were denied licenses have filed lawsuits. Four other production licenses are tied up in the courts.
LEGAL MARIJUANA GROWERS ALONG THE WEST COAST STRUGGLE WITH OVERSUPPLY, SEEK INTERSTATE SALES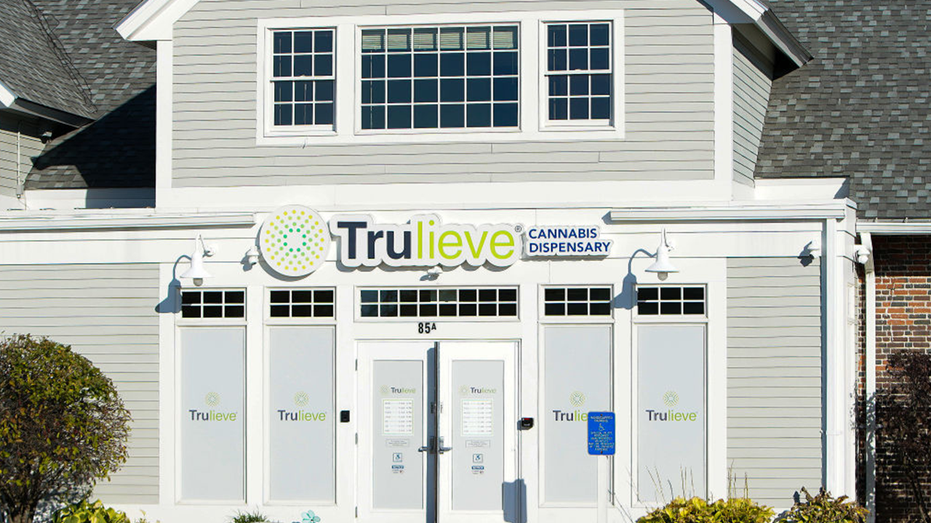 Trulieve Cannabis Corp. opened stores in Macon and Marietta. (Getty)
Nearly 40 states already have medical marijuana programs.
One customer in Marietta told The Atlanta Journal-Constitution that his 19-year-old daughter uses cannabis oil to treat her epilepsy. He said he can now purchase the product legally instead of violating federal law by importing it across state lines.
"We just hit the lottery. We finally got to a point where we could actually walk in instead of having to meet in a parking lot and pick up our oil," Jim Wages said. "It's such a relief."
Medical marijuana will be sold as cannabis oil packaged as liquid tinctures, topical creams or capsules.
Medical marijuana will be sold as cannabis oil packaged as liquid tinctures, topical creams or capsules. ((AP Photo/Richard Vogel, File) / AP Newsroom)
GET FOX BUSINESS ON THE GO BY CLICKING HERE
"This is a great move," Peake told FOX 5 Atlanta. "We are at the end of this journey, finally, hopefully going to have access to medical cannabis oil in the boundaries of our state."
Marijuana that can be smoked is still prohibited, and recreational use remains illegal in the state. Medical products sold in Georgia are required to contain less than 5% THC.
More than 20 states plus Washington, D.C., have fully legalized marijuana while nearly 20 other states allow it for medical use. The drug remains illegal in 12 states.
The Associated Press contributed to this report.