Check out what's clicking on
Vornado recalled at least 323,000 travel steam irons in the U.S. and Canada on Thursday after concerns over shock, fire and burn hazards.
The recall on the Consumer Product Safety Commission website applies to the company's Steamfast Home and Away and Brookstone Steam Bug travel steam irons after reports of incidents involving smoke, sparking, burning and overheating from the iron's power cord. 
Customers have been advised to immediately stop using the items.
Vornado said it has received 38 reports involving the aforementioned hazards and 12 reports of power cord damage. No injuries have been reported.
ILLINOIS-BASED MEAT PRODUCER RECALLS OVER 2,000 IBS. OF GROUND BEEF OVER 'RUBBER-LIKE' MATERIAL IN PATTIES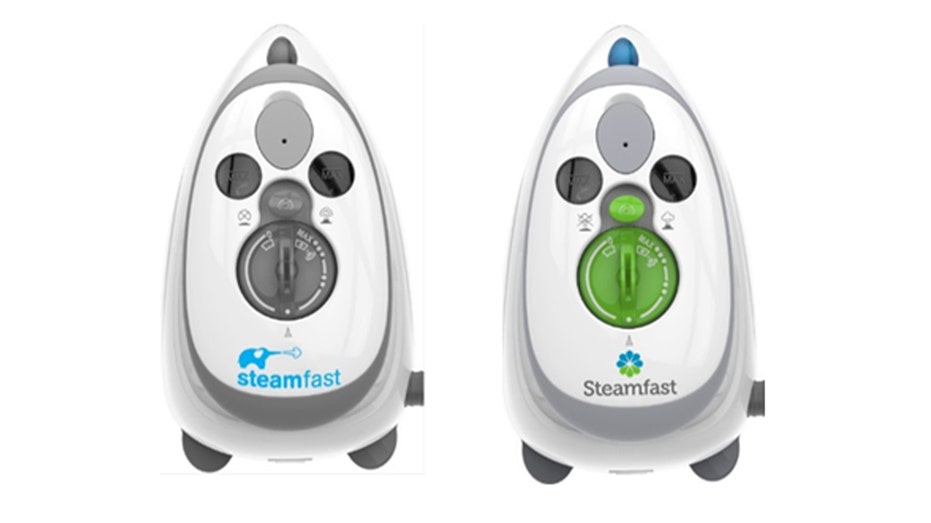 The Steamfast Home and Away travel steam iron sold at various retailers from January 2009 to May 2018. (Vornado/CPSC)
The recall involves the Steamfast Home and Away Travel Steam Irons with model numbers SF-717, SF-720 and SF-727 and with date codes between January 2008 and March 2017, and the Brookstone Steam Bug Travel Steam Irons with model number 606335.
The company said model numbers and production date codes are printed on the back of the irons. Steamfast or Brookstone will be printed on the white irons.
The irons can also be identified by the length of the cord bushing as the recalled ones have a gray or black cord bushing that extends less than one inch from the enclosure along the power cord.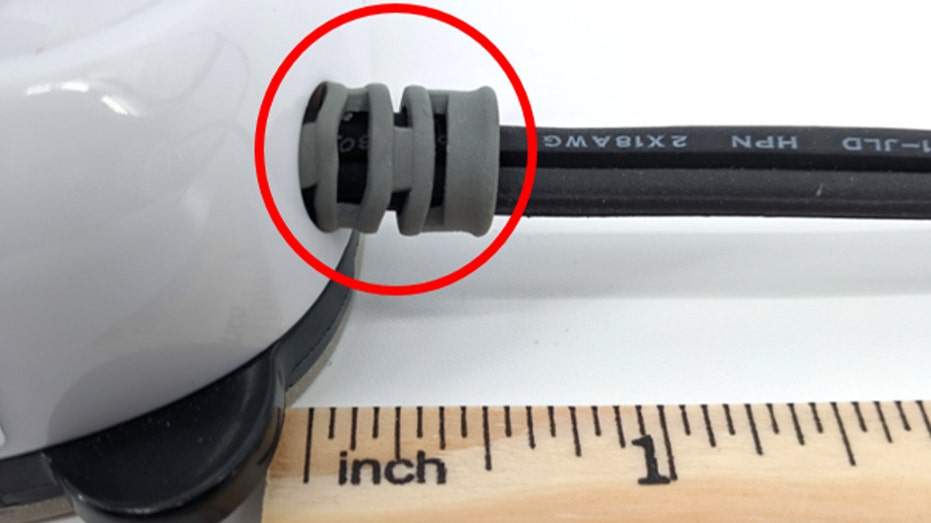 The cord bushing on the recalled irons will be gray or black and less than an inch long. (Vornado/CPSC)
MICHIGAN LETTUCE COMPANY RECALLS PRODUCTS FOR LISTERIA
The Steamfast irons in question were sold from January 2009 to May 2018 through various retailers, including in stores at Walmart and Bed Bath & Beyond, and online at Amazon, Vornado and Steamfast. They ranged in price from $13 to $30.
The Brookstone iron was sold exclusively at the retailer between 2009 and 2013.
The Brookstone Steam Bug travel steam iron sold exclusively at the retailer from 2009 to 2013 has been recalled. (Vornado/CPSC)
CLICK HERE TO GET THE FOX BUSINESS APP
Customers can register their recalled product and apply for a refund of $19.99 on the Steamfast website.
Additional information can be found on the Steamfast or Vornado websites under "Product Recalls" at the top of the page.