Defiance ETFs CEO and CIO Sylvia Jablonski provides insight on Microsoft's earnings and the impact of AI on 'Making Money.'
Apple is reportedly developing an A.I.-powered health coaching service and tools to track the emotional health of users. 
People familiar with the plans told Bloomberg the intent of the coaching service — codenamed Quartz — is to help motivate users to exercise and improve their eating and sleeping habits.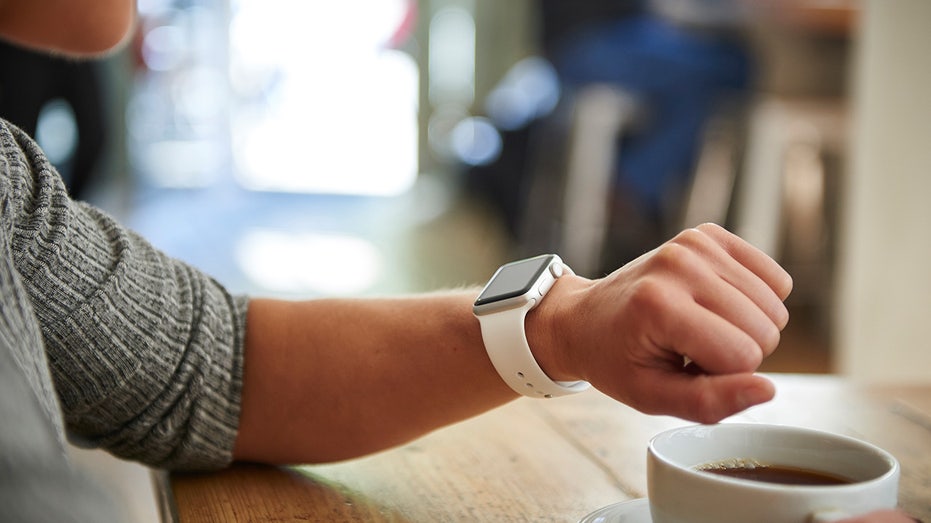 FILE: A woman checking an Apple Watch Sport while sitting inside a cafe. (Joseph Branston/Future via Getty Images / Getty Images)
The A.I.-powered service will make suggestions and create programs tailored to users' specific health conditions based on data from an Apple Watch, according to the report. The coaching service is expected to come with a monthly fee. 
The development comes as the company aims to make health more integral to its products, including an expansion of the health app to the iPad and other features to help with poor vision. 
A.I. DATA LEAK CRISIS: NEW TOOL PREVENTS COMPANY SECRETS FROM BEING FED TO CHATGPT
Per Bloomberg, the project will likely be rolled out next year. In the meantime, Apple users can expect to see an iPad version of the iPhone health app that will show electrocardiogram results and other health data in a larger format. 
The health app is also expected to offer new tools that track users' emotions and manage vision conditions. Users will be able to log their mood, answers questions about their day, and evaluate results over time. In the longer term, Apple hopes the mood tracker will rely on algorithms to understand a user's mood based on their speech, text, and other data. 
CLICK HERE TO GET THE FOX BUSINESS APP
The new iPad app is expected to be unveiled at the Worldwide Developers Conference (WWDC) in June. 
FOX Business has reached out to Apple for further comment.