The former NBA player and activist discusses mounting tensions with China, a possible Congressional bid and his new Fox Nation special, 'The Price and Splendor of Freedom.'
Chinese President Xi Jinping is reportedly urging his country to seize opportunities in artificial intelligence and those presented by other new breakthroughs.
In an economic meeting on Friday, the leader said China should do so to aid the modernization of the country's industrial system, according to the South China Morning Post. 
The outlet, citing state news Xinhua, said the remarks were made during a meeting of the Central Commission for Financial and Economic Affairs.
"Accelerating the construction of a modern industrial system bolstered by the real economy is crucial for us to gain strategic initiative in future development and international competition," the president stressed.
TECH COMPANIES SILENT ON DETAILS OF AI MEETING WITH BIDEN, HARRIS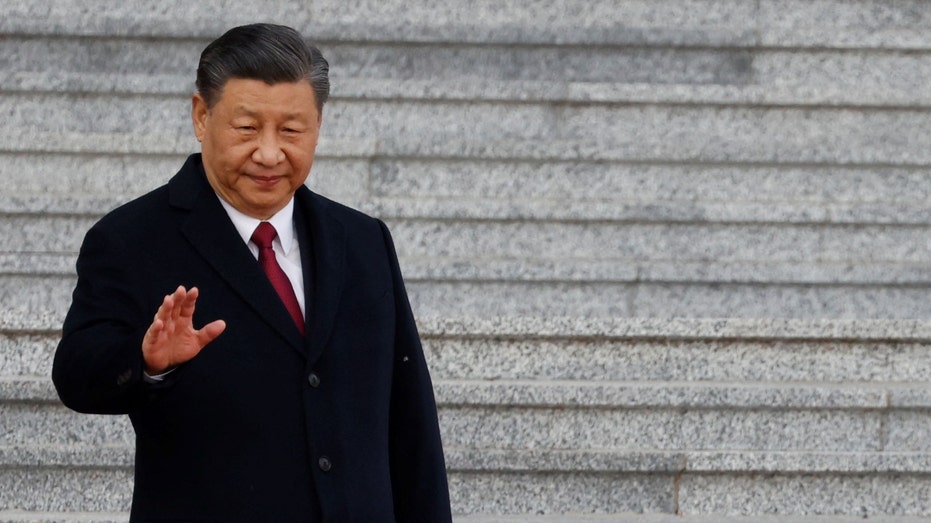 China's President Xi Jinping waves as he arrives for the official welcoming ceremony for his French counterpart Emmanuel Macron in Beijing on April 6, 2023.  (LUDOVIC MARIN/AFP via Getty Images / Getty Images)
The Post noted that this is the second time Xi discussed AI in recent weeks. 
In a separate April meeting, Chinese leaders concluded that China must "pay attention to the development of artificial general intelligence," emphasizing the need to "create an ecosystem for innovation but at the same time take risk prevention into account."
Earlier last month, China's cyberspace regulator released draft measures for managing services like ChatGPT and Bard – and Chinese companies have launched their own models.
GET FOX BUSINESS ON THE GO BY CLICKING HERE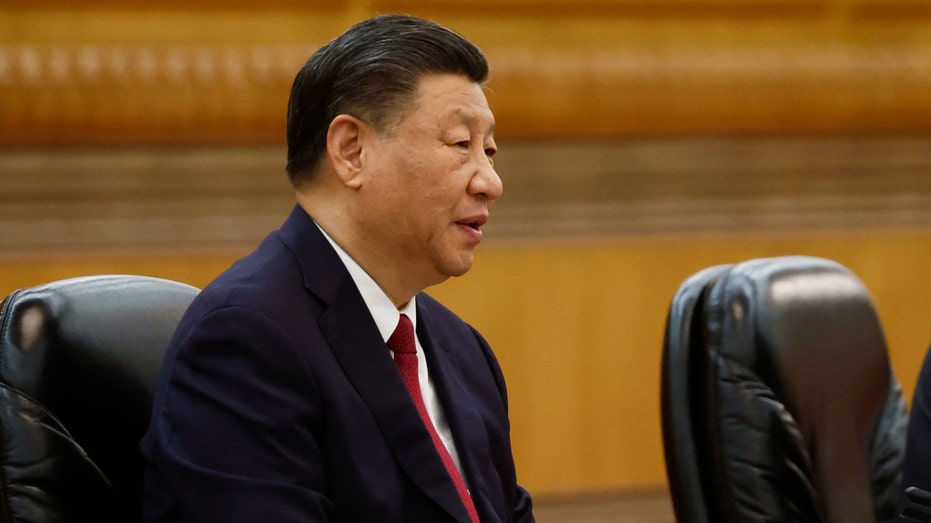 Chinese President Xi Jinping speaks during a meeting with French President Emmanuel Macron at the Great Hall of the People in Beijing on April 6, 2023.  (GONZALO FUENTES/POOL/AFP via Getty Images / Getty Images)
The Cyberspace Administration of China regulations said that firms must submit security assessments to authorities prior to public launches. 
This past week, the Biden administration met with CEOs of top artificial intelligence companies. 
The White House also announced new actions that it said would "further promote responsible American innovation in artificial intelligence and protect people's rights and safety."
President Joe Biden listens as Vice President Kamala Harris speaks in the Rose Garden of the White House in Washington, Monday, May 1, 2023, about National Small Business Week.  (AP Photo/Carolyn Kaster / AP Newsroom)
CLICK HERE TO READ MORE ON FOX BUSINESS
The U.S. has moved to slow China's AI development by restricting exports of advanced semiconductors that are vital for training AI models. However, such rules have only had minimal effects on China's tech sector. 
Reuters contributed to this report.