Waze co-founder Uri Levine discusses how artificial intelligence is changing the tech landscape on "The Claman Countdown."
Google's DeepMind CEO predicts that human-level artificial intelligence will be achievable within just "a few years."
Demis Hassabis made the prediction Thursday during an interview at the Wall Street Journal's Future of Everything Festival. Artificial general intelligence, or AGI, has long been a goal for AI research. The technology would require an algorithm or system to replicate human intelligence.
"The progress in the last few years has been pretty incredible," Hassabis said. "I don't see any reason why that progress is going to slow down. I think it may even accelerate. So, I think we could be just a few years, maybe within a decade, away."
"I think we'll have very capable, very general systems in the next few years," he added.
FORMER GOOGLE CEO ERIC SCHMIDT CALLS CHATGPT 'WATERSHED MOMENT' FOR AI: 'I DIDN'T BELIEVE THIS A YEAR AGO'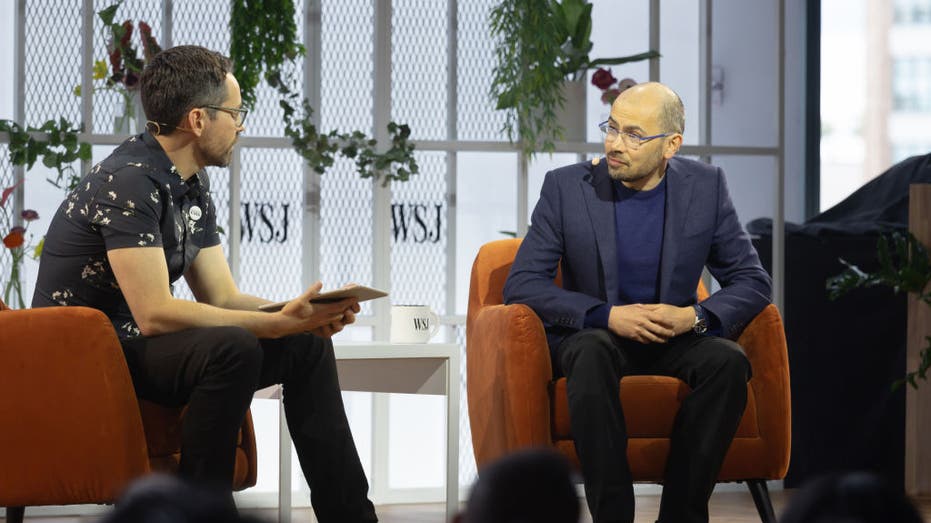 Christopher Mims, left, and Demis Hassabis attend the WSJ's Future Of Everything Festival at Spring Studios on May 2, 2023, in New York City. Hassabis says AGI will be achievable in just a few years. (Getty Images)
MICROSOFT EXECUTIVE WARNS AI WILL CAUSE 'REAL DAMAGE' IN THE WRONG HANDS
Hassabis' prediction comes just days after another top mind at Google quit the company to warn of the dangers of advancing AI too quickly. Geoffrey Hinton, a Google engineer widely considered the godfather of artificial intelligence, helped kicked off the AI craze in 2012 with a major breakthrough that led to AIs like ChatGPT.
Hinton now says he regrets his life's work.
"I console myself with the normal excuse: If I hadn't done it, somebody else would have," he told the New York Times.
"It is hard to see how you can prevent the bad actors from using it for bad things," Hinton went on to say of AI.
Hinton said the progression seen since 2012 is astonishing but is likely just the tip of the iceberg.
"Look at how it was five years ago and how it is now," he said of the industry. "Take the difference and propagate it forwards. That's scary."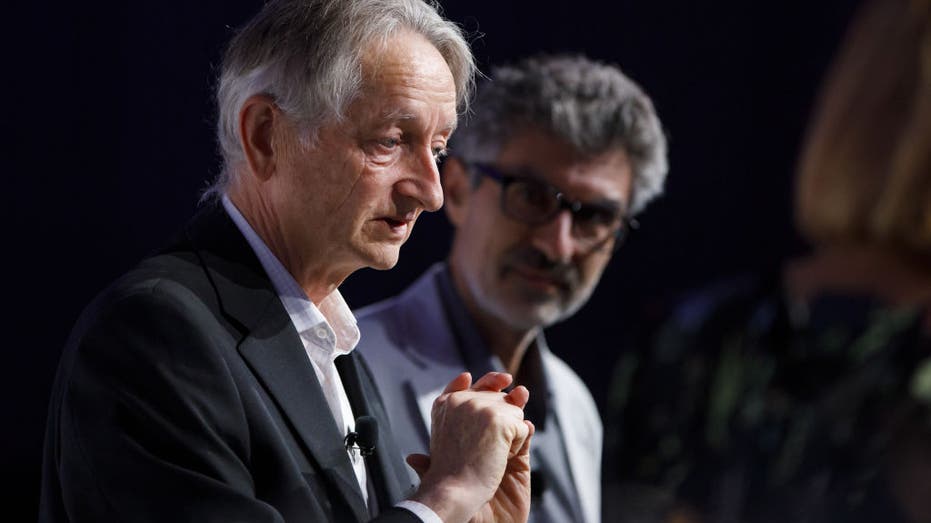 Geoffrey Hinton, widely called the "godfather of AI," quit Google to warn of the dangers of AI development. (Getty Images)
CLICK HERE TO GET THE FOX NEWS APP
Hinton's fears echo those expressed by more than 1,000 tech leaders earlier this year in a public letter that called for a brief halt to AI development. Hinton did not sign the letter at the time, and he now says that he did not want to criticize Google while he was with the company. Hinton has since ended his employment there and had a phone call with Google CEO Sundar Pichai last week.
"We remain committed to a responsible approach to AI. We're continually learning to understand emerging risks while also innovating boldly," Google's chief scientist, Jeff Dean, told the New York Times.