Defiance ETFs CEO and CIO Sylvia Jablonski provides insight on Microsoft's earnings and the impact of AI on "Making Money."
Alphabet Inc.'s Google and Microsoft Corp. turned their attention to artificial intelligence in recent earnings calls, with the tech giants' CEOs both touting achievements in online search.
Microsoft Corp. Chief Executive Officer Satya Nadella said that since the launch of new Bing and Microsoft Edge, Bing has more than 100 million daily active users and that daily installs of the Bing mobile app have grown four times since the launch. 
Bing grew share in the U.S. and Nadella added that when people use new AI-powered features, engagement with Bing and Edge rises.
"As we look towards a future where chat becomes a new way for people to seek information, consumers have real choice in business model and modalities with Azure-powered chat entry points across Bing, Edge, Windows and OpenAI's ChatGPT," Nadella explained. "We look forward to continuing this journey in what is a generational shift in the largest software category – search."
JOHN LEGEND CALLS FOR REGULATION ON AI-GENERATED MUSIC
The chairman said Microsoft is committed to "leading the AI platform wave and making the investments to support it."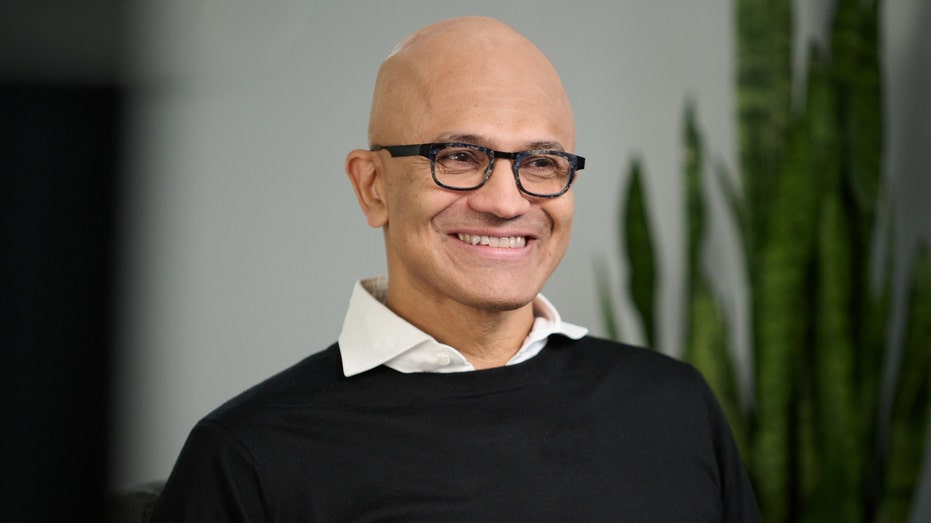 Satya Nadella, Microsoft CEO, is shown during an interview on March 15, 2023. (Chona Kasinger / Bloomberg via Getty Images / Getty Images)
Bloomberg reported that – in the past quarter – Google's search business appeared to be weathering increased competitive threats and a larger downturn in the digital advertising market. The outlet said the company's revenue from search and related businesses rose to almost $40.4 billion in the period that ended March 31.
During its call, Google, long the search-engine leader, had to discuss recent strides made by its competitor.
"So, how do you feel about Alphabet's ability to maintain the unit economics with these partnerships in light of Microsoft's ambitions to increase its share of paid search?" Barclays analyst Ross Sandler asked.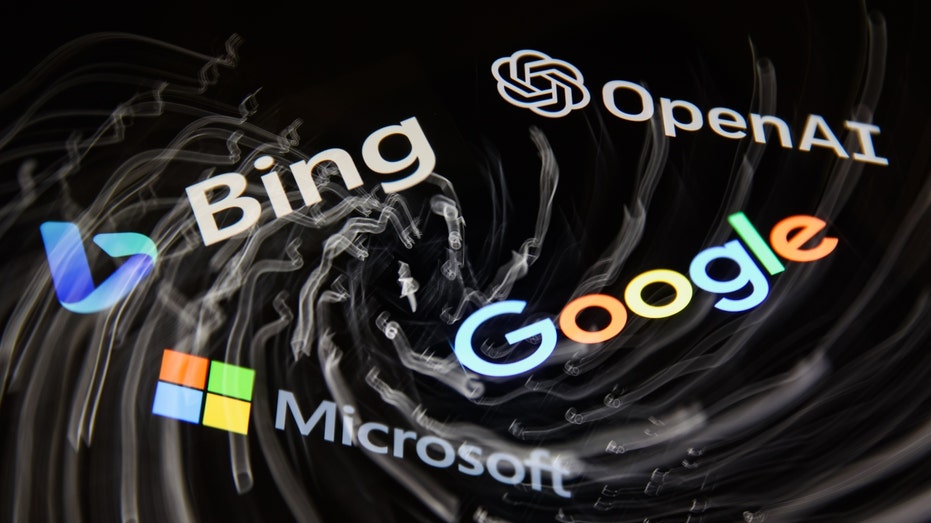 Alphabet Inc.'s Google and Microsoft Corp. turned their attention to artificial intelligence in recent earnings calls, with the tech giants' CEOs both touting achievements in online search. (Jakub Porzycki / NurPhoto via Getty Images / File / Getty Images)
"Look, I think these dynamics have always been around. It's important to remember – as far as I can remember, we have always been in a competitive environment for these deals. And while I can't comment on the specifics of any of our partnership agreements, what has served us well is always, first of all, building the best product possible, focused on giving value to users," Alphabet and Google CEO Sundar Pichai said.
GET FOX BUSINESS ON THE GO BY CLICKING HERE
He said partners ultimately end up choosing Google because "that's what their users want."
"And that's always been what's helped search be widely distributed," Pichai said. "So, I think it all starts with continuing to innovate and improve search and making sure we are … leading there. So, I think we have always approached it very robustly over the many, many years, and I'm comfortable that we'll continue to be able to do so."
Google leadership encouraged investors to place their trust in the company's history, saying investments in AI have well-positioned the company.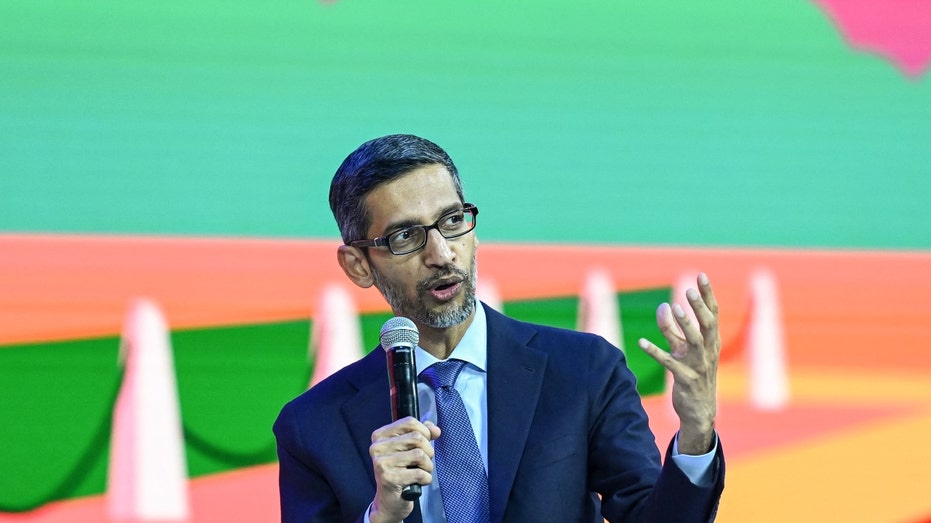 Sundar Pichai, CEO of Google, speaks during an event in New Delhi on Dec. 19, 2022. (Sajjad Hussain / AFP via Getty Images / Getty Images)
Pichai said that their process going forward would be guided by data and years of experience, continuing to incorporate generative AI advances to improve search. 
CLICK HERE TO READ MORE ON FOX BUSINESS
"So, first of all, throughout the years, we have gone through many, many shifts in search," he told, responding to a query from Merrill Lynch Managing Director Justin Post. "And as we have evolved search, I think we've always had a strong, grounded approach in terms of how we evolve ads as well. And we do that in a way that makes sense and provides value to users."
"Advertisers want to reach users. And so, all those dynamics, I think, which have long served us well, remain. And, as I said, we'll be iterating and testing as we go," Pichai said. "And I feel comfortable we'll be able to drive innovation here like we've always done."