Author Marcia Mantell discusses why women are likely to have less in retirement savings and shares planning tips for future retirement.
Fintech and related tools informed by artificial intelligence (AI) have the potential to encourage more Americans to increase their retirement savings, according to a panel of experts at the Milken Institute's 2023 Global Conference.
A panel on "Fintech and Other Innovative Solutions to Enhance Lifetime Financial Security" hosted by Cheryl Evans, a director at the Milken Institute Center for Financial Markets, discussed the challenges that prevent Americans from saving more money for their retirement or prompt them to underestimate the amount of money they'll need when their working days are done.
The proliferation of fintech, or financial technology, applications has helped broaden access to retirement savings platforms beyond IRA or 401(k) accounts that some savers may find harder to set up or regularly put money into. 
Evans noted that platforms like Acorns and Betterment allow users to invest incrementally with small dollar amounts in fractional shares, which boosts their overall savings rate and has served to "democratize finance" for beginner investors.
WHAT ARE THE BIGGEST NAMES IN TECH DOING ON AI?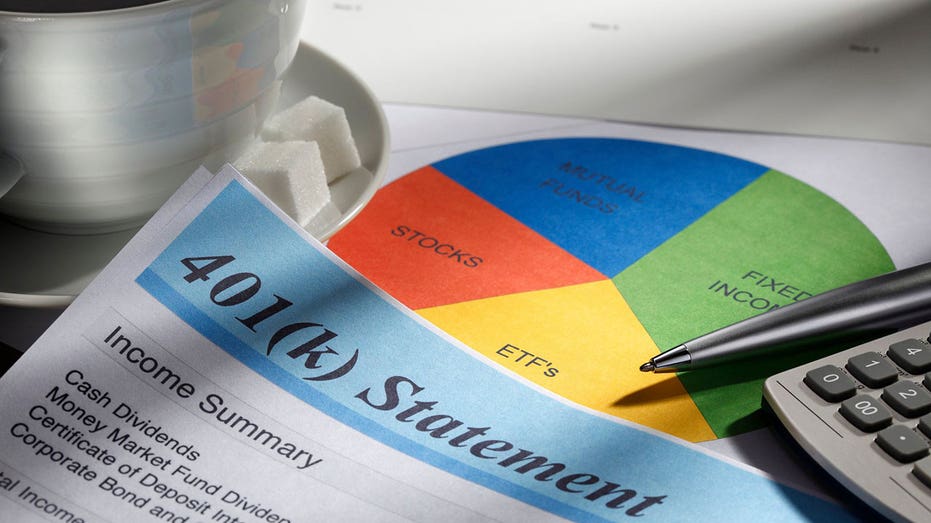 Developments in fintech and AI are leading to innovative approaches to make it easier for Americans to increase their retirement savings one dollar at a time. (Getty / Getty Images)
The Acorns platform uses AI to analyze a user's spending patterns to find ways to save and also offers a robo-advising service guided by AI to manage the user's investment.
Hal Hershfield, a professor of marketing, psychology and behavioral decision–making at UCLA's Anderson School of Business, explained he recently worked with Acorns on a project to increase sign-ups for an auto deduction savings account. They offered potential users the option of enrolling in plans to save $150 per month, $35 a week or $5 a day.
FORMER GOOGLE CEO ERIC SCHMIDT CALLS CHATGPT 'WATERSHED MOMENT' FOR AI: 'I DIDN'T BELIEVE THIS A YEAR AGO'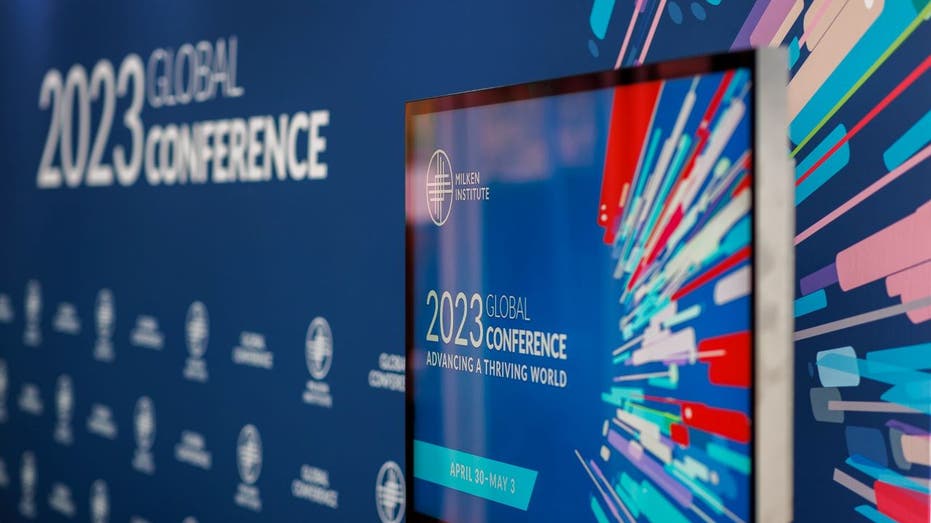 The Milken Institute 2023 Global Conference featured a panel discussing how fintech and other innovative solutions are reshaping approaches to retirement savings. (Courtesy of Milken Institute Global Conference)
"What we found was there was a (four-fold) increase in enrollment when the savings account was framed as $5 day, and these were in small base rates. It was about 28% of people who enrolled when it was framed as five bucks a day," Hershfield said. 
He added that this framing of savings and investment "helped eliminate the wealth gap in savings" because the $150 a month figure was primarily attractive to savers in the upper quartile of the income scale.
Whereas, it was an "even playing field" in terms of there being no difference between income cohorts, although there was more drop-off in enrollment among the lower-income groups.
MICROSOFT EXECUTIVE WARNS AI WILL CAUSE 'REAL DAMAGE' IN THE WRONG HANDS
Madison Lucas, an employee of U.S.-based technology company Acorns, demonstrates the smartphone-based app at the organization's Sydney headquarters in Australia April 19, 2016. (REUTERS/Jason Reed / Reuters Photos)
Hershfield also discussed a unique project he has pursued at the intersection of psychology and economics that seeks to help individuals see their future selves to underscore the importance of savings and long-term thinking.
"We sort of start with the notion that one reason that people have a hard time thinking about the long term is because they're really fundamentally disconnected from their future selves. They don't identify with them," he noted.
GET FOX BUSINESS ON THE GO BY CLICKING HERE
Hershfield said he's worked with employees, college students and bank customers to use age progression algorithms that leverage AI and give them a view of how they may look in the future and visualize retirement.
"When I started doing this, the technology really wasn't there. And now it's quite good. We can really show people a pretty realistic-looking projection of what they'll look like in the future," Hershfield said. "Of course, we still need to do this for several decades before we can test the accuracy of it. But this is just one sort of tech-based solution that we've been looking at."