Vivek Wadhwa discusses artificial intelligence stocks
Massachusetts Institute of Technology (MIT) researchers are building swarms of tiny robots that have a built-in intelligence, allowing them to build structures, vehicles, or even larger versions of themselves. 
The subunit of the robot, which is being developed at MIT's Center for Bits and Atoms, is called a voxel and is capable of carrying power and data. 
"When we're building these structures, you have to build in intelligence," MIT Professor and CBA Director Neil Gershenfeld said in a statement. "What emerged was the idea of structural electronics — of making voxels that transmit power and data as well as force."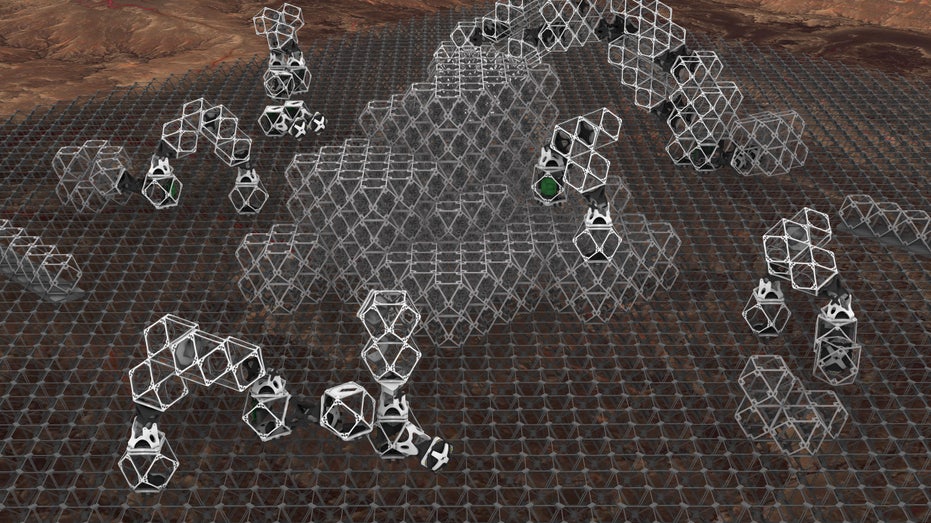 Each individual 'voxel' is not only a building block, but is also loaded with power and data that give it the power to work with other units during assembly.  (Courtesy of the researchers / Fox News)
ELON MUSK DELAYS NEURELINK'S 'SHOW AND TELL' EVENT BY A MONTH
The voxels make up both the robot itself as well as the components of the thing being built, allowing them to work together on larger structures. 
"It could build a structure, or it could build another robot of the same size, or it could build a bigger robot," CBA doctoral student Amira Abdel-Rahman said in a statement.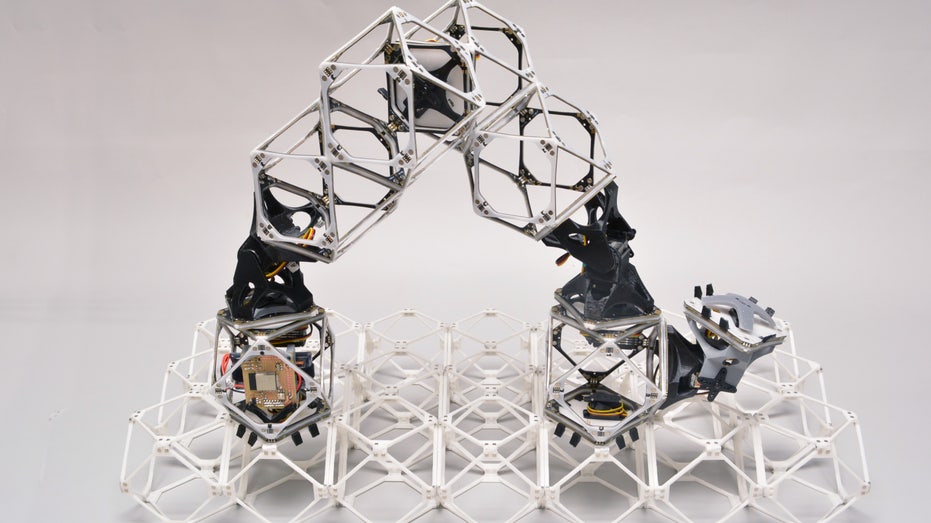 The voxels will work together to self-replicate and build larger structures.  (Courtesy of the researchers / Fox News)
While the research is promising, it will likely be years before we see self-replicating robot swarms, according to Gershenfeld. 
GET FOX BUSINESS ON THE GO BY CLICKING HERE
The researchers, who published a paper laying out their findings in Nature, are working with the aviation industry, car companies, and NASA on the new technology.