Check out what's clicking on
President Vladimir Putin has removed from office Gen. Sergei Surovikin, head of the Russian Aerospace Forces. 
RIA Novosti, a state-run news outlet, reported his dismissal Wednesday – approximately two months after the failed Wagner Group mutiny he is accused of knowing about prior to its breakout, according to the Moscow Times.
"Former chief of the Russian Aerospace Forces Sergei Surovikin has now been relieved of his post," an anonymous source told Russian state media.
US TREASURY SANCTIONS MALI'S DEFENSE MINISTER, OTHER OFFICIALS OVER LINKS TO RUSSIAN MERCENARY GROUP WAGNER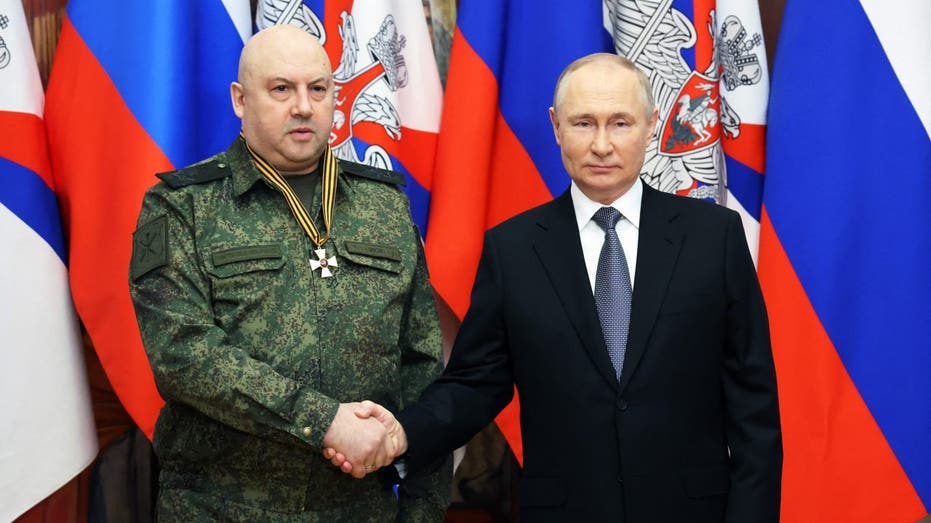 Russian President Vladimir Putin shakes hands with Gen. Sergei Surovikin, who was awarded the order of St. George of the Third Class. (Mikhail Klimentyev/Pool/AFP via / Getty Images)
Surovikin was last seen in June in a video message to the Wagner mercenaries urging them to abandon their attempted coup. 
He was arrested by state authorities the same month, according to the Moscow Times. 
The New York Times previously reported that U.S. officials confirmed Surovikin had prior knowledge of the Wagner coup plans.
RUSSIA CHARGES ONLINE MOVIE PORTAL WITH DISTRIBUTING 'LGBT PROPAGANDA' TO MINORS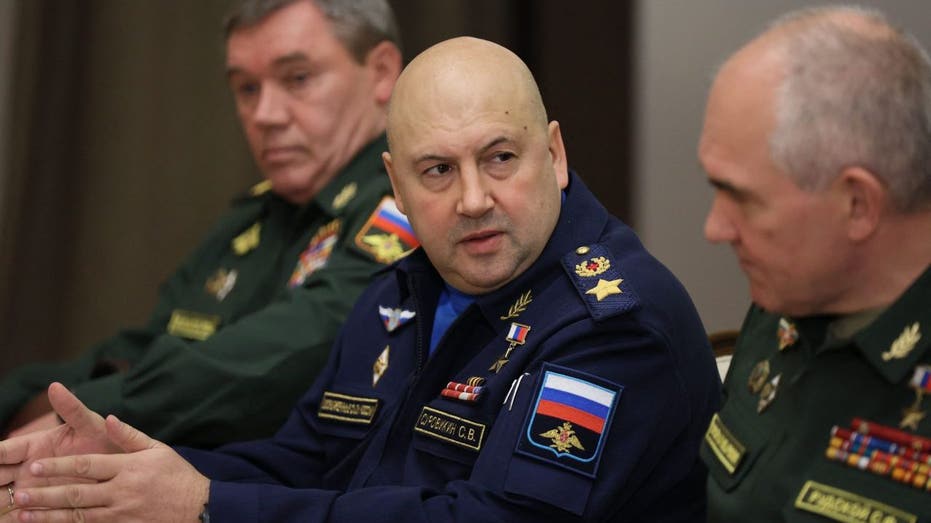 Sergei Surovikin, commander of Russia's Aerospace Forces, attends a meeting with top military officials in Sochi. (Mikhail Metzel/Sputnik/AFP via / Getty Images)
Wagner chief Yevgeny Prigozhin posted a new video on Telegram Monday proclaiming that the Russian mercenary force would make Russia "greater" and Africa "freer." 
The video was posted on a Telegram channel from, what Prigozhin claims, is somewhere in Africa. 
In the video, Prigozhin says the Wagner Group is conducting reconnaissance and search activities and "making Russia even greater on all continents, and Africa even freer."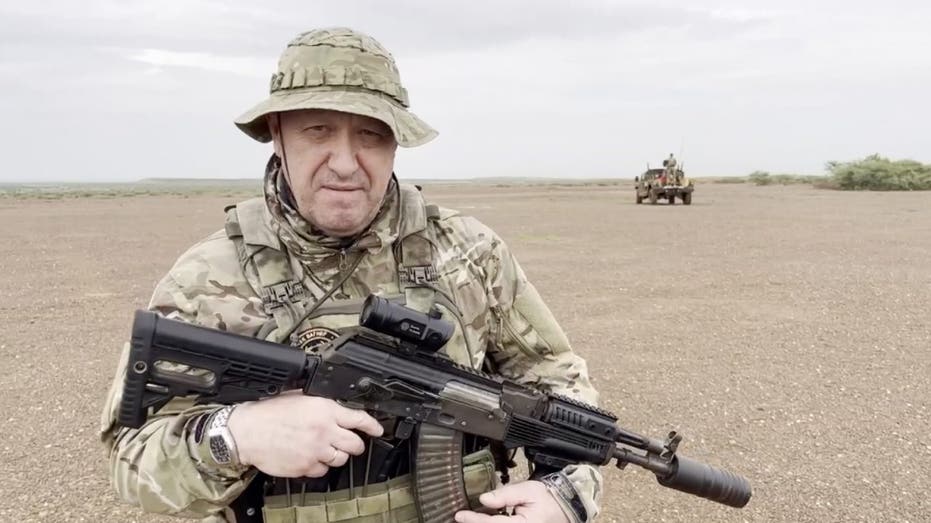 Wagner's Yevgeny Prigozhin holds a rifle in his first video after the rebellion against the Russian administration, in an unspecified location in Africa.
CLICK HERE TO GET THE FOX BUSINESS APP
"Justice and happiness for African nations. Giving hell to ISIS, al Qaeda, and other bandits," Prigozhin says, noting temperatures there were topping 120 degrees Fahrenheit. 
"Recruiting real warriors and continuing to complete the tasks that have been given and we had promised to master," Prigozhin says while toting an assault rifle and wearing military fatigues. Pickup trucks and other people dressed in fatigues are seen in the background.
The video's publication comes nearly two months after Prigozhin spearheaded a short-lived rebellion that posed the most serious threat to the Russian leader's 23-year rule.
Fox Business's Bradford Betz contributed to this report.