Wedbush Securities managing director and senior equity analyst Dan Ives discusses Apple's announcement of a U.S. chip deal with Broadcom, China's Micron ban and his outlook for the AI industry.
Sen. Marco Rubio, R-Fla., issued a warning on Wednesday about impending artificial intelligence threats to national security. 
In an op-ed in The Washington Examiner, the Florida Republican stressed that the dangers of AI would only increase as time passes, including those from large language models like OpenAI's chatbot ChatGPT. 
He pointed out that hackers had previously used editing programs to portray former presidents. 
"Neither high-school cheating nor dumb humor rises to the level of a national security threat. But manufactured footage of the White House announcing a military draft? False imagery depicting Trump's arrest?" he wrote. "In a country where much of our politics is driven by mass online media, deep fakes such as these, if distributed widely and marketed as true, could do tremendous damage."
ELON MUSK RAISES CONCERNS OVER ADVANCED AI THAT 'ELIMINATES OR CONSTRAINS HUMANITY'S GROWTH'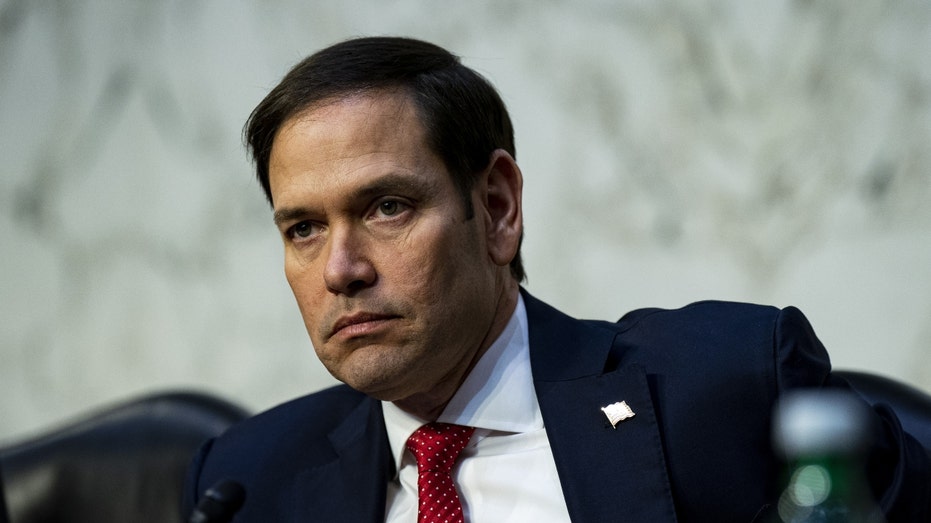 Sen. Marco Rubio, R-Fla., looks on during a hearing in Washington, D.C., on March 8, 2023. (Al Drago/Bloomberg via / Getty Images)
Rubio urged people to imagine what adversaries could do with more advanced and "convincing AI" to create propaganda and distribute it more precisely. 
He said America is not equipped to handle such dangers from bad actors in other countries
"The tools to enact these operations are already in development, and the Chinese Communist Party — not to mention the Kremlin, Iran's regime, cybercriminals, terrorist organizations and more — is planning to put them in motion, if it hasn't done so already," Rubio wrote. 
He said actions from the Biden administration to create a U.S. AI content aggregator to identify AI fakes is "not enough" because of "two distinct challenges."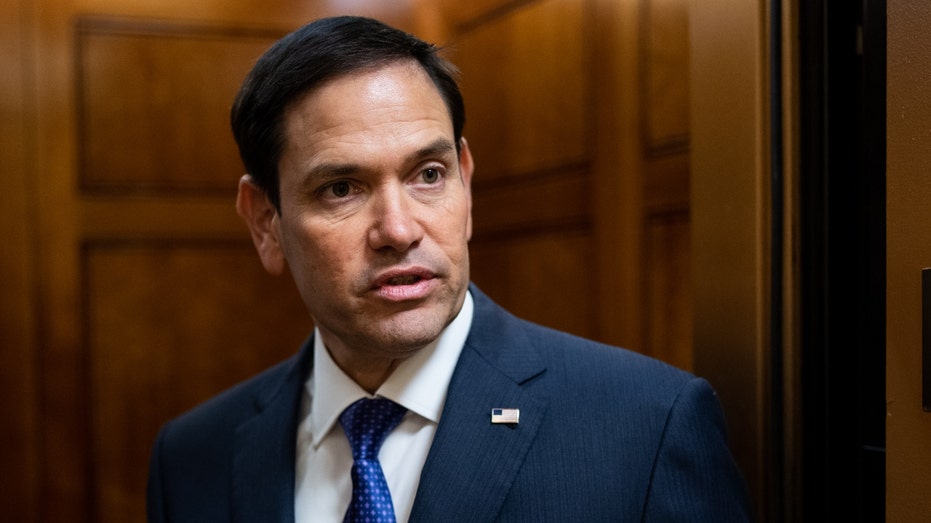 Sen. Marco Rubio, R-Fla., talks to reporters as he arrives in the Capitol in Washington D.C., on Jan. 25, 2023. (Bill Clark/CQ-Roll Call Inc via / Getty Images)
First, there is a limited understanding of artificial intelligence inside government. 
GET FOX BUSINESS ON THE GO BY CLICKING HERE
"As with everything in the tech space, innovation is outrunning government," Rubio said. 
Secondly, Rubio said institutions "would not be up to the task of effective regulation," placing blame on Democrats and the Biden family over the Russia investigation.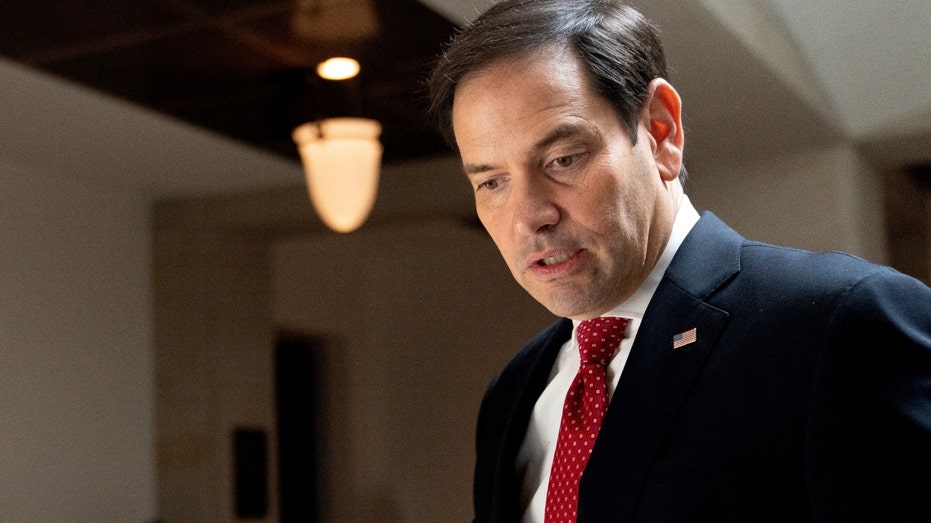 Sen. Marco Rubio, R-Fla., arrives for a closed briefing on Capitol Hill in Washington, D.C., on April 19, 2023. (Stefani Reynolds/AFP via / Getty Images)
"Put simply, partisan Democrats are undermining efforts to counter computer-generated lies and propaganda by using the labels of misinformation and disinformation to censor and suppress viewpoints with which they disagree," he alleged. 
Rubio said the stakes couldn't be higher when it comes to AI, adding that the future of AI in the U.S. is also about determining whether the 21st century is defined by American values or those of competitors like the Chinese Communist Party.
CLICK HERE TO READ MORE ON FOX BUSINESS
"We can and should do better. The U.S. must lead the world in adapting to the AI future and partner with technological trailblazers to make the free world more resilient to foreign influence campaigns. And policymakers must put America's long-term interests over short-term party politics," he said. "I know that's asking a lot of Washington, but it's what Americans need and deserve."