Check out what's clicking on
Uber CEO Dara Khosrowshahi said Tuesday morning that rival Lyft vying with Uber "sets up a competitive environment" in the U.S. market. 
Khosrowshahi said Uber saw Lyft, which he described both as a "very, very strong brand" that was "not going anywhere" and one "going through a lot of changes" – as "looking to price competitively" with the ride-share company he heads. 
That, according to the Uber CEO, sets up a "competitive environment where we're competing on brand" as well as "service and ETAs and accuracy, reliability, etcetera."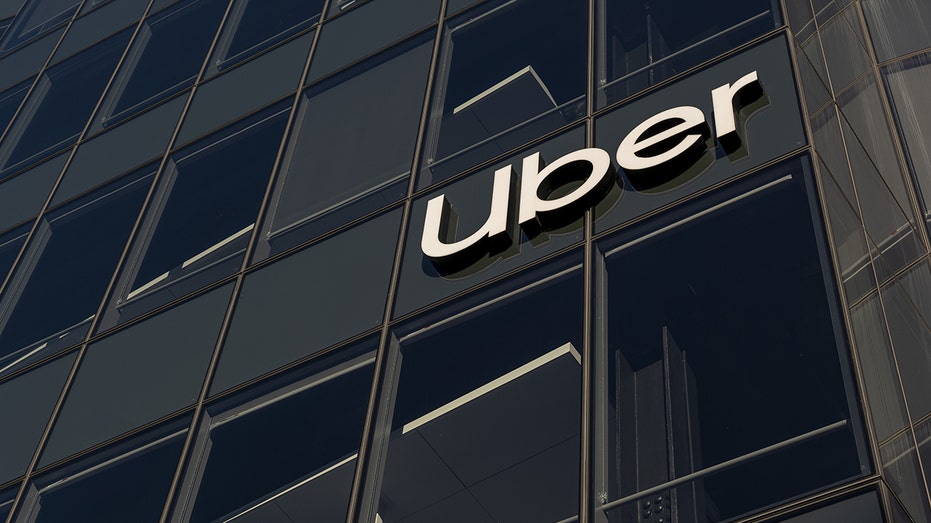 Signage outside the Uber Technologies headquarters in San Francisco Feb. 8, 2022.  (David Paul Morris/Bloomberg via Getty Images / Getty Images)
He made the remarks about Lyft to analysts and investors who had tuned in to an earnings call for commentary on Uber's first-quarter results. 
UBER LOST AND FOUND LIST INCLUDES UNIQUE ITEMS LIKE LIGHTSABER, FOG MACHINE, PETS, FAKE BLOOD, AND TEETH
Lyft announced some big leadership shake-ups in late March, with board member David Risher chosen the ride-share's next CEO and co-founders Logan Green and John Zimmer transitioning to board roles. 
Not long after Risher took over, Lyft on April 27 announced it would trim its headcount by more than 1,000 and curb hiring as part of a restructuring plan to lower costs. The company said it intended to put the savings toward "continued service-level improvements benefiting riders and drivers" 
Khosrowshahi on Tuesday said Uber hasn't "seen any signal otherwise" regarding a competitive environment getting set up in the U.S.
"But I think you'll have to ask them [Lyft] that question when they report their earnings as far as what their strategy is going forward," he said.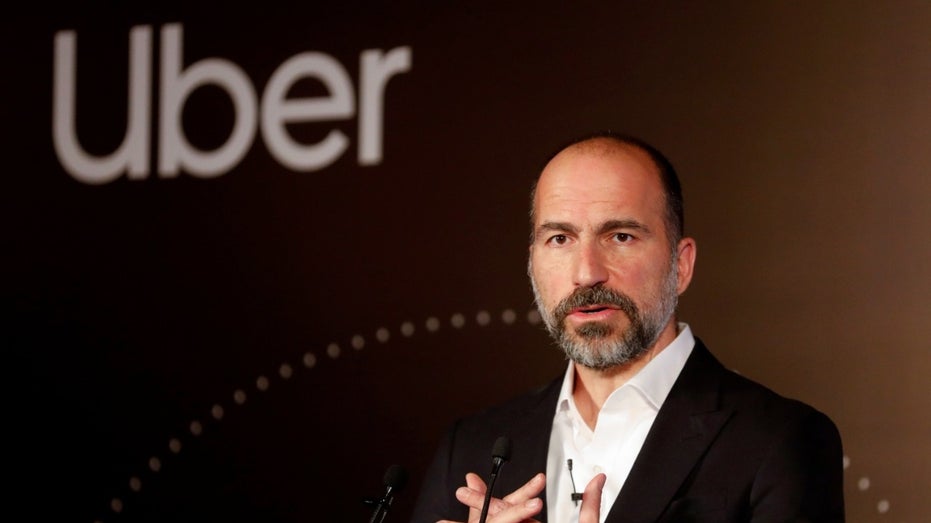 Uber CEO Dara Khosrowshahi speaks to the media at an event in New Delhi, India, Oct. 22, 2019.  (Reuters/Anushree Fadnavis / Reuters)
Lyft's first-quarter results will come out late Thursday afternoon, when the company said it will also provide additional information about the usage of savings from cuts.
UBER EATS LAUNCHING ROBOT DELIVERY OPTION IN FAIRFAX, VIRGINIA, AS PART OF PARTNERSHIP
"But, so far, what we see is constructive, and we don't see any reason why it would change," the Uber CEO continued. "I think the market has said very, very clearly that the days of paying for share and essentially using shareholder money to buy share temporarily, those days are over. And so, we think the overall competitive environment for tech generally, but especially in our market, is going to be constructive going forward."
Lyft, which is available in America and Canada, has been vying for market share with Uber, which also has food delivery and other services.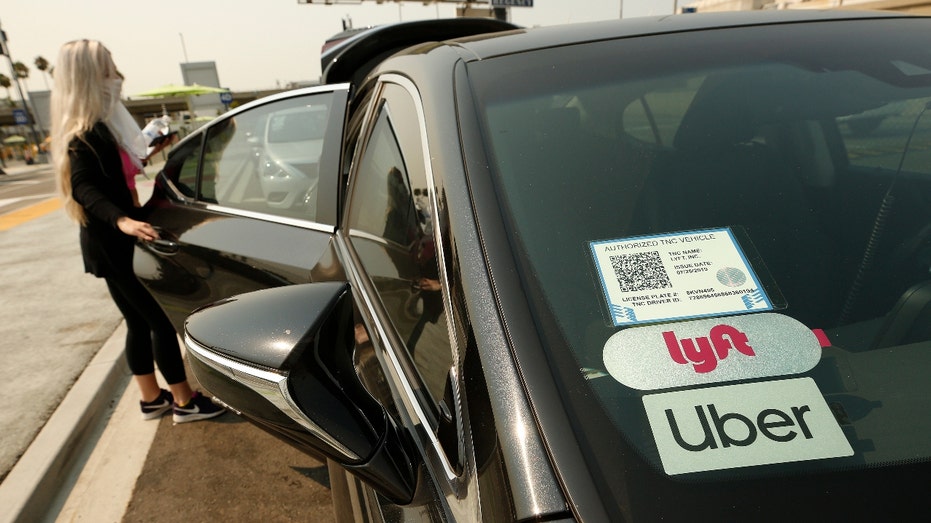 A Lyft spokesperson said the app is "committed to helping keep drivers and riders safe." (Al Seib/Los Angeles Times / Getty Images)
UBER SHARES JUMP ON RIDE, DELIVERY GROWTH
Uber said its revenue jumped 29% from last year's first quarter when it posted $6.85 billion, coming in Tuesday at $8.82 billion. It narrowed its net loss to $157 million in the first quarter of 2023.
Ticker
Security
Last
Change
Change %
UBER
UBER TECHNOLOGIES INC.
37.52
+1.00
+2.74%
LYFT
LYFT INC.
11.09
+0.45
+4.18%
The ride-share giant saw $31.4 billion in quarterly gross bookings, a 19% increase year over year.